Pairi Daiza – Things to do in Belgium #familytravel
02/11/2015
On our recent visit to Belgium over half term, we made time to visit the amazing zoo – Pairi Daiza. It was over an hours drive from where we were staying, but as they have Pandas, we knew we had to visit. Tickets for two adults and two children with parking, came to 115Euros (Infants get in free) which is quite expensive for a zoo, but we hoped it would be worth it! We packed up a picnic and set off excitedly!
When we arrived we all exclaimed excitedly as we could see a great Chinese style pagoda appearing over the zoo fence, this set the bar for what we could expect for the rest of our visit, and we were not disappointed!
There is an amazing attention to detail at the zoo, each animal is housed in an area dedicated to the region it originates from. The enclosures are large compared to other zoos we have visited, and they explain well about how some animals are endangered, and some have been rescued.
The enclosures ar very visitor friendly, there is a huge focus on you being able to see the animal when it is moving about in the enclosure, lots of zoos seem to use perspex for visitors to look through which scratches and gives a poor view, Pairi Daiza instead keeps distance between the visitors and the animals, which seems kinder to the animals and much better for feeling you have seen the animals – or photographing them! There is also plenty of opportunities to get close to the animals, including being able to get face to face with the giraffes or for those wanting to be more hands on the petting zoo with animals such as goats.
A spooky highlight of the day was in the derelict bell tower, you walking down a passage and pass through a curtain into a dark crypt wherebats fly freely around you. The experience is amazing, the sound of swooshing wings as they zip around the room is unforgettable! There is no doubt that bats flying in close proximity to your face may be a terrifying prospect to some, but I really do think this experience will change perceptions of bats as frightening creatures.
There are two huge play areas, an indoor soft play with big slides, and a fabulous outdoor play area with multiple climbing frames and slides. The outdoor area is surrounded with picnic tables, and it was the ideal place for us to eat and then let the children burn off steam!
We arrived at the zoo at 11.00 and didn't leave until 5.45pm, when we left we still hadn't seen everything at the zoo, we missed the aquarium amongst other things! I don't think we have ever spent so long at a zoo and not seen everything! We all loved our visit, and would not hesitate to visit again! If you get the chance to visit Pairi Daiza, I can only recommend that you do as it is amazing!
You May Also Like
08/10/2019
12/05/2019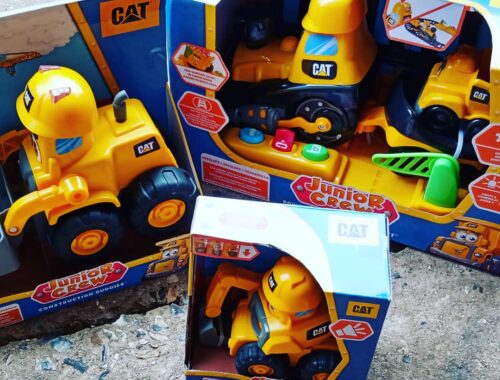 21/09/2020