Project Mc2 Ultimate Spy Bag Review
23/04/2018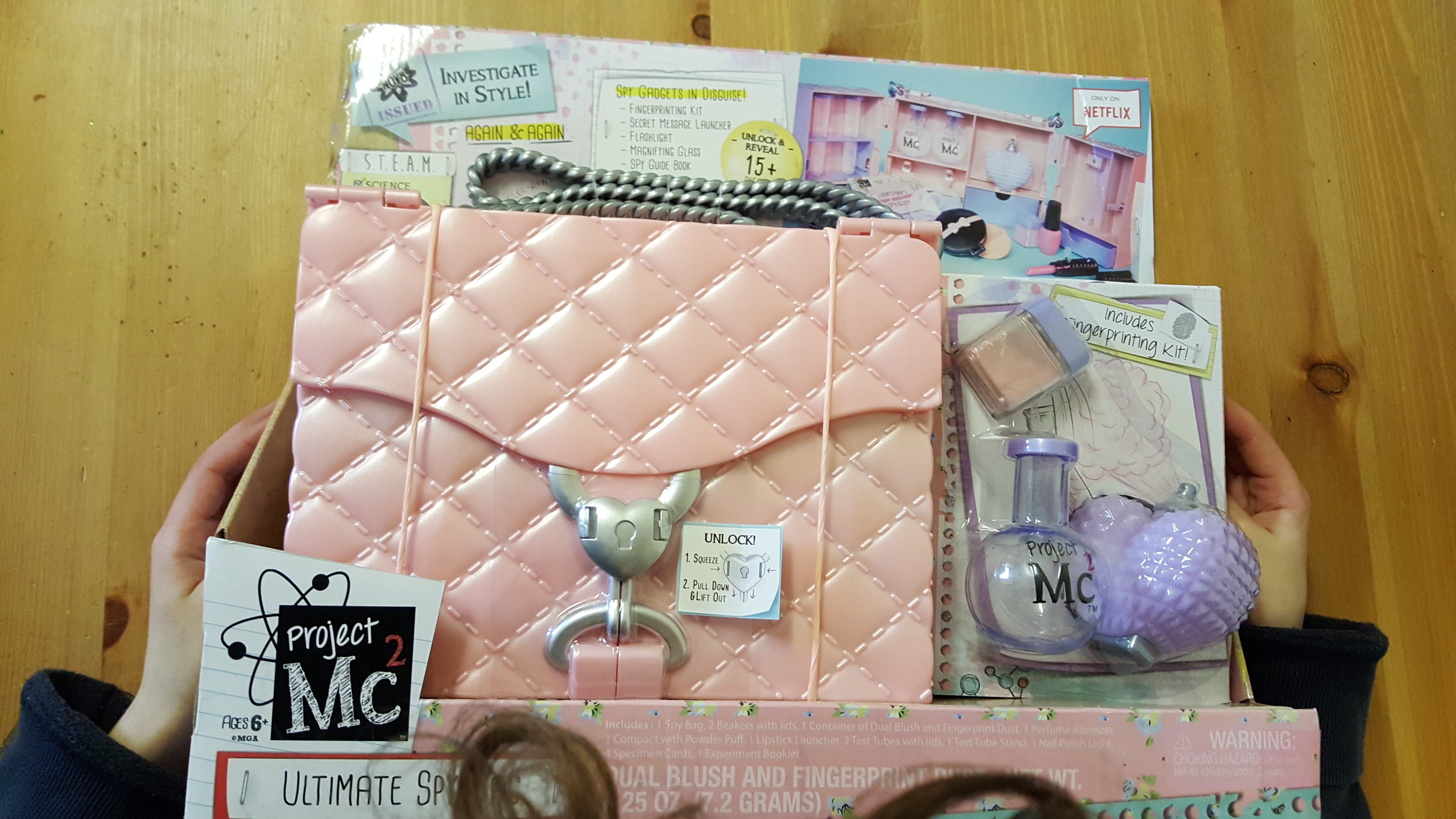 Project Mc2 is super popular in our house. The Netflix series is fun and exciting with a subtle way of encouraging learning too.
The Project Mc2 Ultimate Spy Bag looks like an ordinary handbag but actually conceals an extensive spy kit.
There's a finger printing kit and instructions on how to lift finger prints. You need to add sellotape to do this. We had fun trying to take finger prints off a glass with varying degrees of success. We worked out that we need to distribute the powder a little better for best results! The perfume bottle air puffer needs quite enthusiastic hands to get it working well, but I think with time it will get easier to use and will last longer too.
The kit contains a booklet with a couple of suggested experiments. These experiments can be done using ingredients found in most kitchens. Though I confess we had to shop for ingredients!
We loved making  the magic bubbles to memorize a suspect! It was great to do simple science experiments as part of play. As a parent I would have liked a little more explanation of what was causing things to happen – I.e. the scientific explanation. But I also know that some may feel that explanations may ruin the "magic".
So what else will you find in the Spy Bag?
The bag contains the items you may expect to find in a handbag. However all is not as it seems! The lipstick is really a little foam dart shooter. The nail polish conceals a mini light and the pressed powder hides a super magnifying glass!
Overall thoughts
The Spy Bag is really quite a fun toy for any wannabe spy! I think it provides a wonderful balance of fun and educational activities. Drawing on things seen on the show.
What I didn't like was that the little plastic chemistry flasks provided don't secure fully. This means if you have an over enthusiastic mini scientist the mix ends up spilling out! We also thought that the bag strap wasn't very comfortable to carry the bag with. I do like the fact that rhe bag enabled the toy to be packed away tidily and stored looking nice too!
Disclaimer; We were sent this item for an honest review.
You May Also Like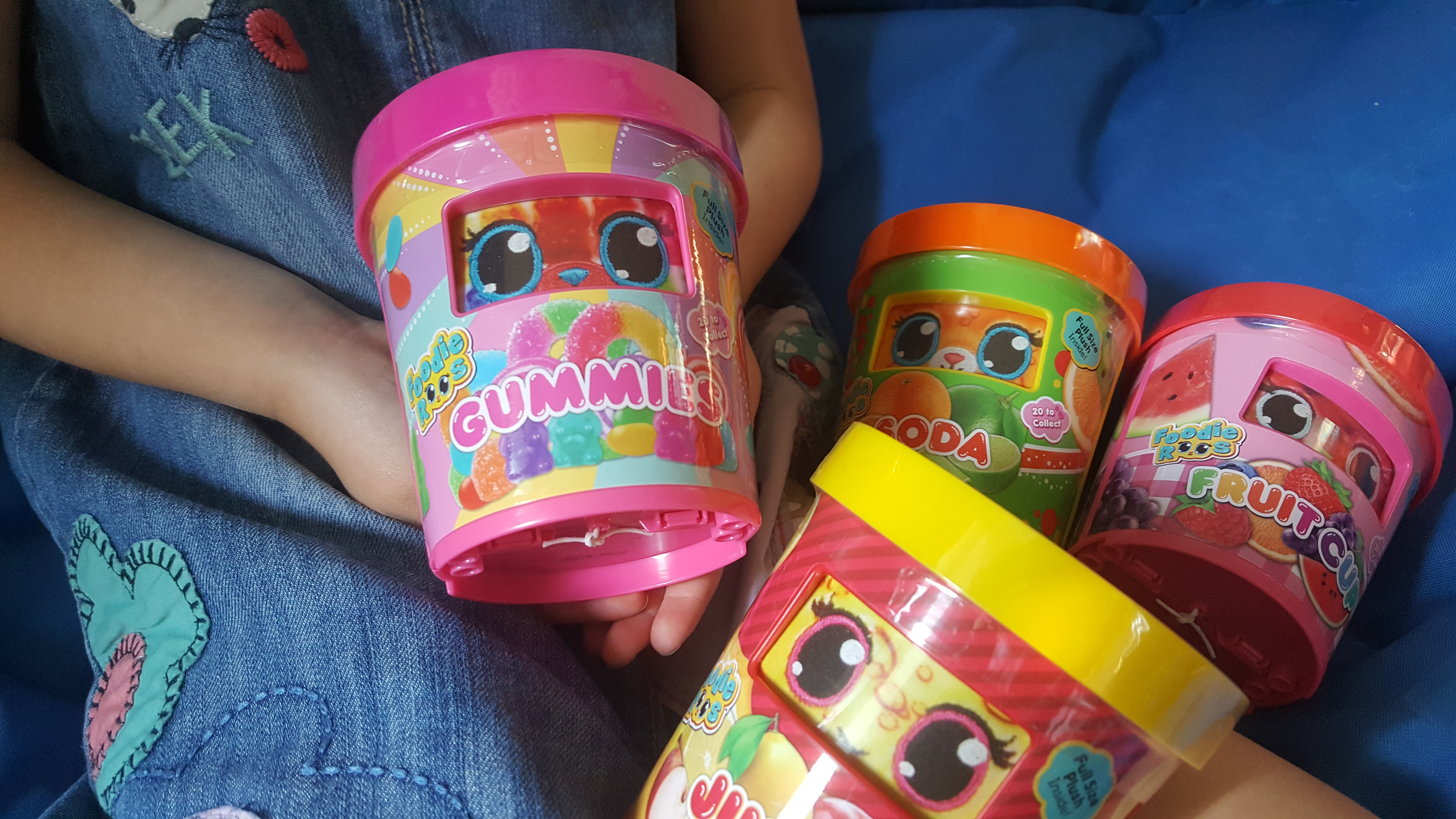 22/09/2019
20/06/2023