NEW Carribean Cove: Sealife Adventure Park, Weymouth. REVIEW
09/04/2017
My children are mad about the sea. Whenever we get the chance we always head to the seaside. We have visited Weymouth several times, and often looked at the Sealife Adveture Park from the outside. But until last week, we had never visited. I think from the outside it doesn't look very big, but looks can be deceptive! We were invited to visit to see the new play area Carribean Cove which opened last weekend, so here's what we thought of our day;
Carribean Cove
Carribean Cove is a spacious play area with an ocean theme throughout. My children were excited by the colours and the variety of play equipment! There is something for children of all age groups. The giant climbing frame with a big slide entertained my 8 year old son, he loved the challenge of finding different ways to get to the big slide!
My six year old loved the shark mouth tunnel and the net bridges, the one pictured is a smaller net bridge.
The playground floor is spongey under foot, make it safer for children if they fall. I loved that areas of the playground have different heights and instead of it being flat the playground has the rise and fall effect of the sea. It turned the octopus painted onto the ground 3D!
There's also a huge sandpit which was proving really popular – remember to take a bucket and spade with you!
Sealife
The sealife is split into different zones each housed in a different building or area. Unlike other Sealife Centre's we have visited, this means you go outside and then enter another zone. This is good for two reasons, firstly you don't just find the sealife all about of a blur, it's easy to remember "rainforest" "harbour life" etc. Secondly, in the summer it's wonderful to be able to wonder about outside and still learn about the sealife! They also have two great areas where you can try to spot local wildlife e.g. kingfishers!
They have seals, Otters and Penguins! The Penguins were hugely popular with us all, it was such a warm day when we visited that they were sunbathing!
My daughter was amazed by the turtles, she stood for ages looking at the Turtles as we explained that they had been rescued in one way or another. The turtle sanctuary is really important for educational purposes, all the turtles have been rescued or rehomed.
Sealife Adventure Park
We visited for 2 hours, I have to be honest we needed at least 3 hours! It was a beautiful sunny day, the children were having an amazing time! More time would have been spent in the play areas and revisiting e.g. the seals. There is a fabulous splash play area which we didn't get to try out (I hadn't remembered spare clothes or a towel..).
The Sealife Adventure park has plenty of places to picnic. There are also multiple places to buy snacks or drinks. If you're buying a drink, they do sell refillable bottles so if it's a hot day that might be a good thing to buy when you arrive.
Parking, the car park is council run but right outside, when we went it was about £1 per hour, the car next to us hadn't paid and had a parking fine on it, so remember to pay and display!
It is quite expensive if you buy your tickets when you arrive, but you can save money booking online. I also think that it's a great day out, and one we will certainly be re-visiting this summer. It's not just a case of looking at sea-life, it's play and learning all rolled in together. Great family fun day out, we thoroughly enjoyed our visit. I think that the Sealife Adventure Park in Weymouth is the perfect place to visit and spend the day!
..
You May Also Like
17/10/2016
16/01/2020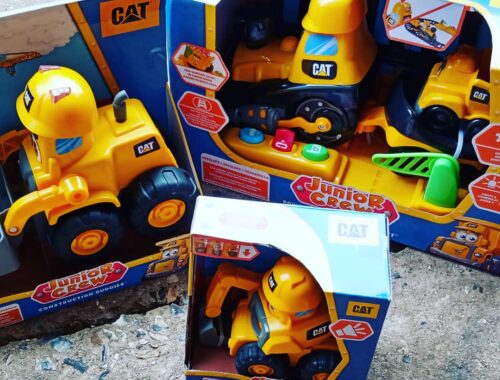 21/09/2020