Marwell Christmas – Magical!
29/11/2016
Marwell Christmas can only be described as a truly magical family event. I have often wondered about taking the children to visit Santa at Marwell, but never quite got organised enough. So getting the opportunity to visit this year, we couldn't wait!
Our Marwell Christmas slot was booked for 3.30pm, we arrived at the zoo for 1pm to give us time to see the animals first. My daughter adores the giraffes, and we spent quite a long time in the giraffe house – they are such incredible creatures to watch. The penguins helped get us in the festive mood, they're so funny to watch.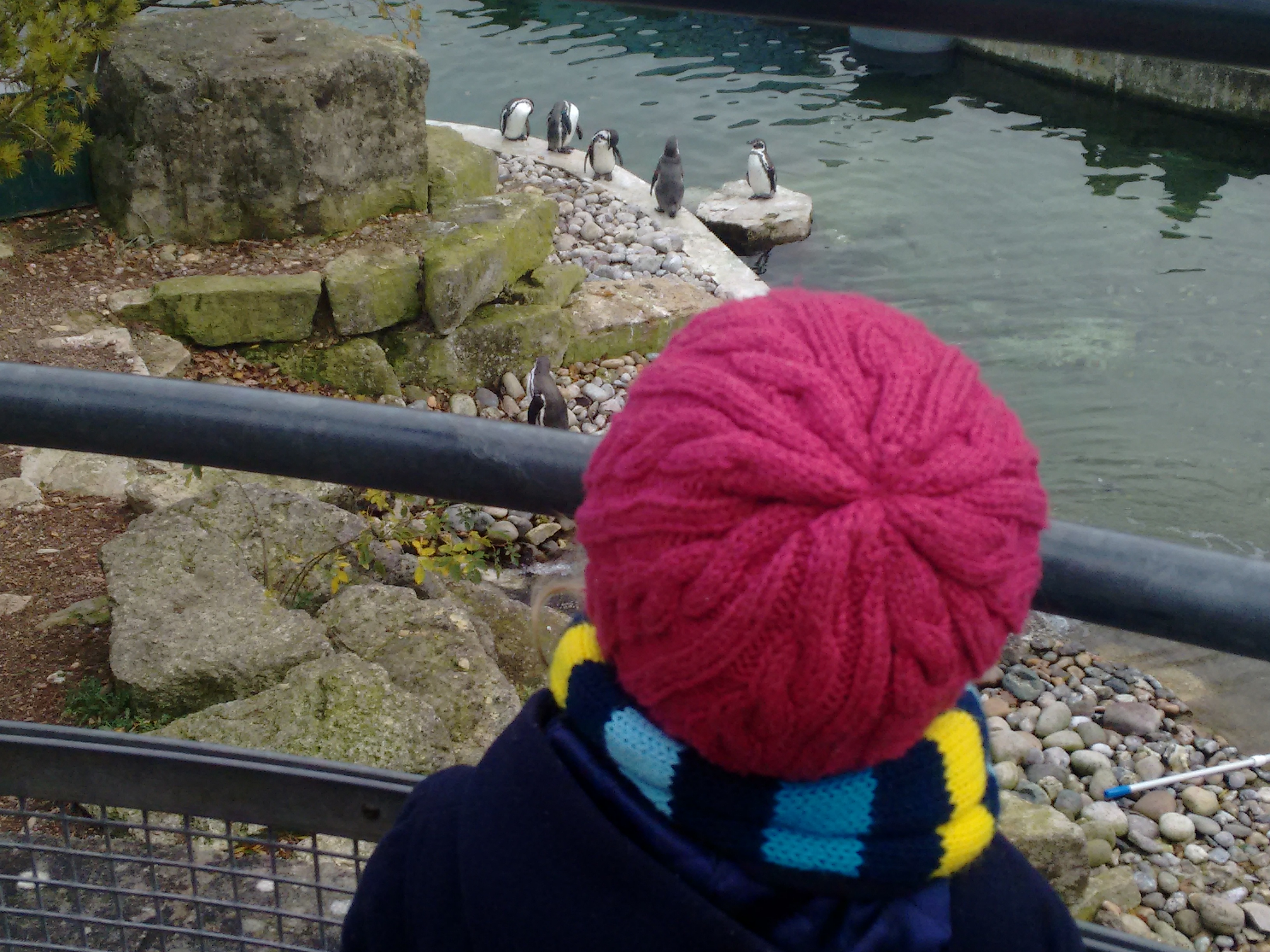 We only managed to explore around half of the zoo, as there is so much to see and do. Then it was time to jump on board the road train up to Marwell Hall to see Santa!
We were welcomed by elves and shown the naughty or nice list! Thankfully the children were all on the nice list! Once we'd checked the list, we were all treated to mulled wine or squash and a mince pie. Coat racks were provided, the house is so cosy we all were delighted to take off our coats and relax!
Mrs Claus appeared and took us through to read a story, we walked past the magic reindeer food and followed the animal prints in the "snow". There is a real attention to detail and when I remarked on the Reindeer food a lovely elf explained that they needed to make sure the reindeer got fed well on the run up to Christmas!
Mrs Claus read a wonderful story about Santa crashing the sleigh into a tree at the zoo, and how a tiny shrew was strong and brave! An elf helped bring the story to life with puppets. The children were sat on "logs" (actually cushions but they looked liked little logs). The low light and story helped calm the very over excited members of our party, and it was rather magical.
Elves then called us to help them make candy cone trees! This was perhaps the least "organised" part. Until now the elves had been quite clear in what they wanted the children to do. Thankfully an elf spotted us looking a little lost and came to our rescue and within minutes we were creating our marvellous Christmas Candy Cones! I was impressed with how well they kept us all moving from room to room in an orderly but unhurried way.

Seeing Santa! The children were called in by the elves in their family groups, we were led through a vast door and spotted Santa's magic book. Santa called them in when he was ready. He was sat in a big chair with logs either side for the children to sit on.
Gift, each of the children were carefully handed a parcel from Santa. He referred to each child by name, and spoke to each of them about what they hoped to get for Christmas. They were delighted – and so were we. Santa is so busy that it's rare to get time quietly with him, and Santa's elf took photos to commemorate the day. The photos were reasonably priced, and there were no pushy sales tactics.
While waiting to see your photos and leave Santa's grotto, Pedro Penguin was waiting eagerly. I thought this was lovely, and it provided another lovely photo opportunity!
We got the road train back to the exit as the zoo was already closed. The road train driver was friendly and spoke to the children about what they had been up to – it was wonderful
As a busy parent, I find it's rare to still have a great feeling about a day out a few days later. However, I still think of our day at Christmas At Marwell and smile, it was a very happy day with really wonderful memories. I couldn't recommend visiting enough. Yes it is expensive, but the experience is marvellous and the gifts from Santa are lovely and age appropriate.
Tips for Christmas at Marwell:
We needed to have allowed more time to explore the zoo! If you're booking a late visit you can get tickets to revisit the zoo on another day. Walking around the zoo was cold, but the house was warm! We wore layers and made use of the coat rack at Marwell Hall during our Santa visit. If we went again I would ask Santa if we could have a family photo with him!
Disclaimer: We were provided with tickets for the purpose of an honest review.
You May Also Like
17/10/2016
05/01/2020