Is a smarTrike any good? #SmarTrike #Review
22/12/2015
Is a SmarTrike really any different to any other trike? I was asked this by a friend who was watching us push Yo along on the school run. She wanted to know whether it did a better job than cheaper trikes, and whether I really liked it, or just used it as Yo liked it. So, here's the warts and all review of what I think of our Explorer SmarTrike.
When the Smartrike arrived, it was summer and swapping the stroller for the trike was really easy! I found I wanted to walk more, and I started leaving the car about 20 minutes from school and walking there instead. I confess, I lost some baby weight, and actually gained some energy! The Smartrike is easy to steer – even one handed, and the wheels spin easily as you push it so it gives a nice steady ride. Good steering also means you can take this shopping, there's no fear of getting stuck in a shop – actually it works better than my pushchair! I continue to use it now it's winter, though some days I struggle to motivate myself now it's chilly!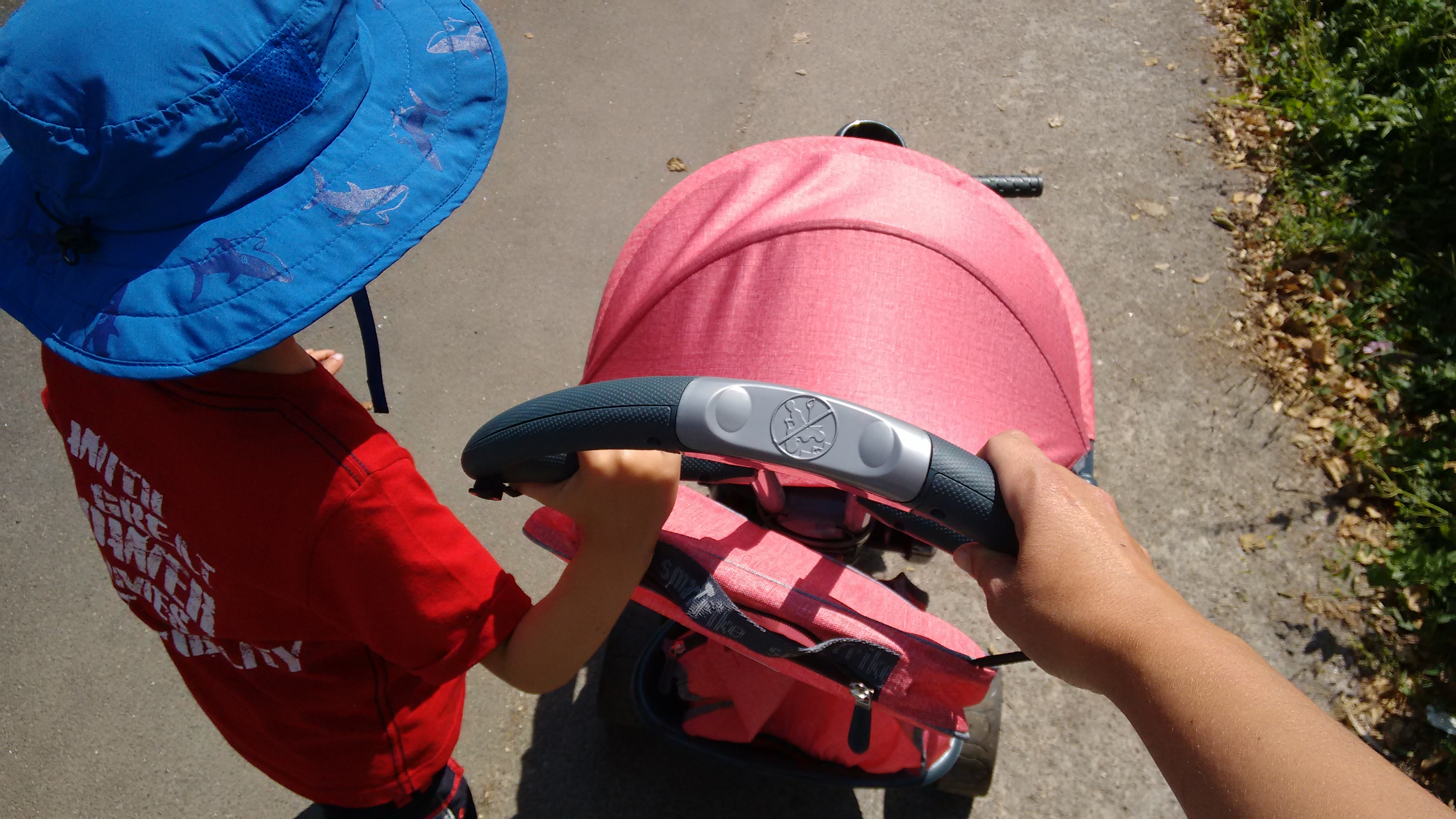 The steering handle is adjustable, so even though Mr G and I are tall (he's 6ft3 and I'm 5ft10) we can still manage to push this easily without stooping. This also means you can drop the handle right down for transportation – so yes, the Smartrike goes in the boot of my car for days out, with the parent handle down and the sunshade stowed carefully it is no bigger than a buggy. Yo has a proper seat belt buckling her in to the Smartrike, which can be adjusted to fit her as she grows. The seat is sturdy and reclines so if Yo snoozes I can recline the seat, and snooze she does! Infact someone pointed out to me in a shop that she looks really comfortable snoozing in the Smartrike!
As Yo grows, the Smartrike grows with her, so when we first had the Smartrike Yo was more keen on looking around and using the phone than the actual trike, but now she clambers onto the trike herself and attempts to go forwards on it (she can't yet, but it won't be long!).
The negatives, when it's raining you need a raincover, they do sell one, but it doesn't come with it as standard – so a problem but a solution to! It doesn't collapse like a pushchair, so it isn't as versatile if you have other children and therefore limited boot space. I'm really trying to find fault here! But it has a brake which works well, it has storage space for Yo's toys and shopping, it is comfortable for her and easy for me to push.. sigh..  I really am struggling with negatives!
Having had other trikes for my two older children, I can honestly say that the Smartrike is worth every penny, what it does is what other trikes fail to do, it provides an entertaining outdoor toy for pre-schoolers which is functional for parents to use daily. So many trikes are heavy, impossible to steer – or worse rely on the toddler to steer (and believe me they never go where you want them to!) and rely on a simple lap harness to secure your lively toddler. SmarTrike have really thought about what parents need as well as what children want, and this is a highly functional trike which is fun too.
Disclaimer; We were sent the SmarTrike for the purposes of an honest review.
You May Also Like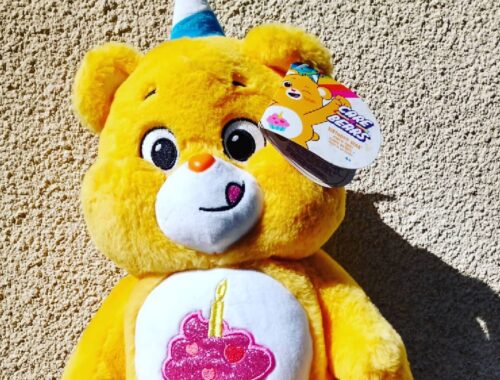 15/05/2021
21/06/2016
09/06/2019