Head, Shoulders, Knees and Toes!
17/07/2012
We were lucky enough to be sent a fabulous game to review from Orchard toys, with all the wet days we've been having we've enjoyed playing board games. Often it is quite frustrating trying to play a board game with Boo when E is playing to, as at 18months he doesn't really grasp that he mustn't sit on the board or run off with major pieces! Head, Shoulders, Knees and Toes provided a fabulous opportunity for us to introduce E to participating in a game while still being a challenging game for Boo!






The game is based on the well known children's song of the same name, and you do actually get to sing it if you find a 'wild card'! There are two ways to play, the first is the easy way which we're teaching E. Simply spin the wheel and pick up a card with the corresponding colour spot. Then match the action shown on the card to the action on your game board, the winner is the first person to complete their board! The proper way to play involves guessing what the card has on it before picking it up, and you only get to keep it if you've guessed correctly! It soon becomes a memory game as Boo tries to remember each card he'd not guessed so he could pick it up the next time to keep it!
I like the game as it teaches Boo not only about taking turns, but also encourages him to use his memory! It isn't just a sit down quietly game, and gets quite lively but that is all part of the fun! Boo loved singing the song at the top of his voice complete with all actions and kept trying to locate the wild cards!




Orchard Toys have kindly offered a copy of 'Head, Shoulders, Knees and Toes!' as a prize for the following give away!


a Rafflecopter giveaway





Disclaimer: We were sent a copy of the game for the purposes of the review, all opinions are my own.
You May Also Like
21/07/2019
01/03/2020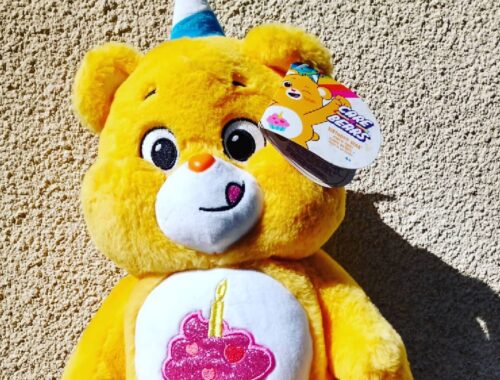 15/05/2021