Get well soon.. #vickstricks
17/02/2017
This post is an entry for the #VicksTricks campaign.
Snuffly little noses full of a cold, can mean no sleep for anyone in the house!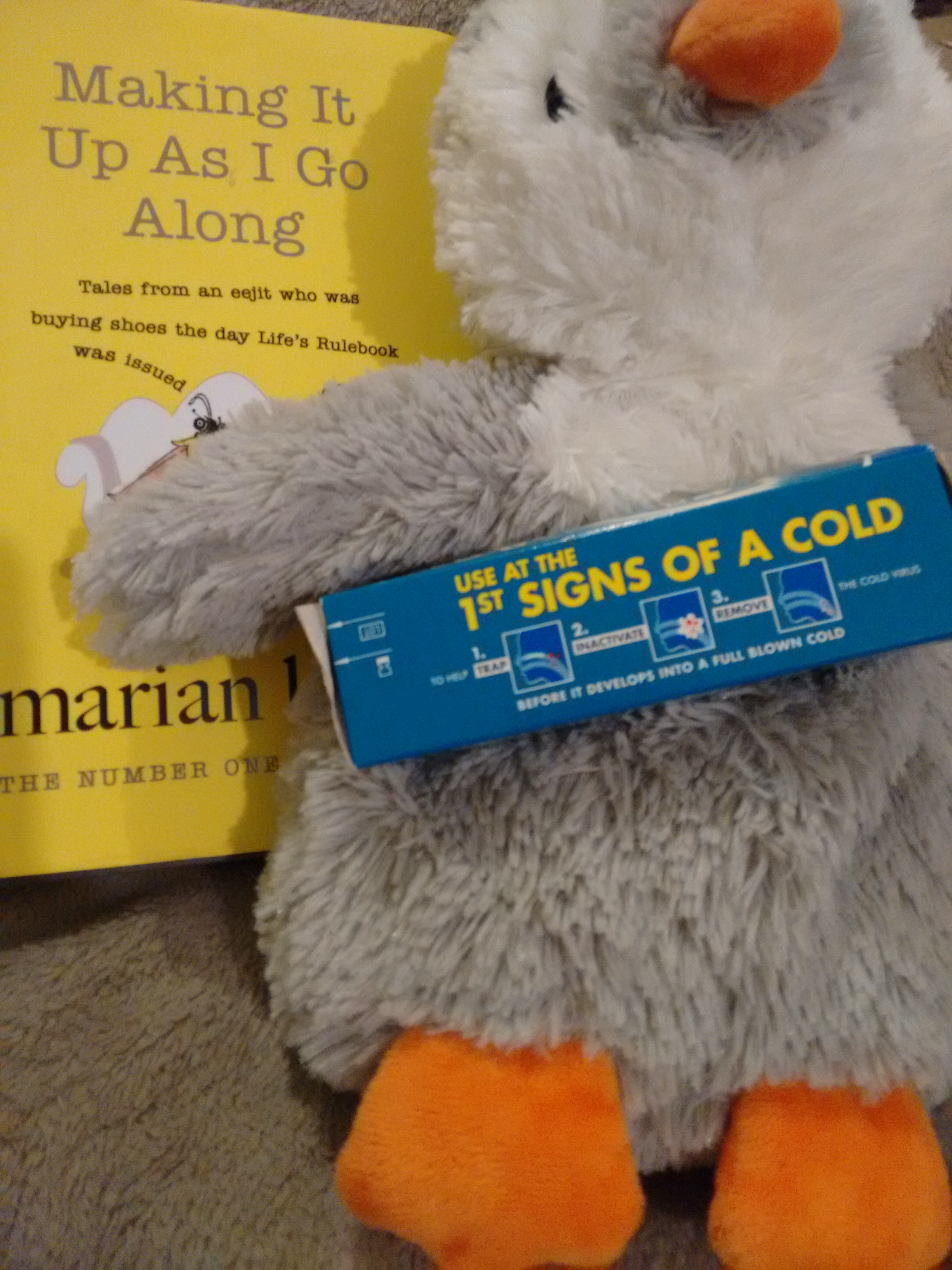 I'm sharing our tips for get my children back on their feet as quickly as possible after they've caught a cold!
Prepare to sleep!
Sleep is the one thing which always suffers when a child has a cold! But getting enough sleep really helps recovery.
Ice lollies are a good way to ease a sore throat. I keep a few in the freezer all year round. Though I prefer home made lollies, knowing there's a couple of lollies at the ready for when we need them is always a relief! When our children have a cold we encourage an ice lolly after dinner while we read a story together. I try to choose a story which isn't too exciting, and one which is familiar so they can relax as we read it.
Vicks vapour rub, is a must in our medicine cupboard. Our older children (age 6 & 8) have a little bit rubbed onto their chests. It helps them breathe a little easier overnight if they're heavily congested.
Pop on a DVD.
Yes, I'm not ashamed to admit that we will put a DVD on. It's always a DVD as then I don't have to worry about internet streaming interruptions or adverts on TV! I also find that using the "same old" DVD's works well as they films aren't over exciting and help the children doze off! Yes it's all about the sleep!
Keeping Busy
Colouring or sticker books are our activity of choice to keep the children busy when they're poorly. It's a nice quiet activity which doesn't require too much concentration. My daughter loves colouring in paperdolls at the moment, and that's an easy activity which keeps her calm and quiet while she's feeling under the weather.
Germ stopping..
I have yet to try out Vicks first defence, but I'm delighted to have it to hand. One of the worst things as a parent is when you get the horrible cold too! I stick to a good routine of washing hands and wiping surfaces to keep them clean. BUT, when the children are poorly and clamber on to my lap with a runny nose, I know it won't be long until I am also suffering!
I'm hoping that Vicks First defence will be a great help in stopping a cold in its tracks, leaving me with energy to help the children get over their colds as quickly as they can!
You May Also Like