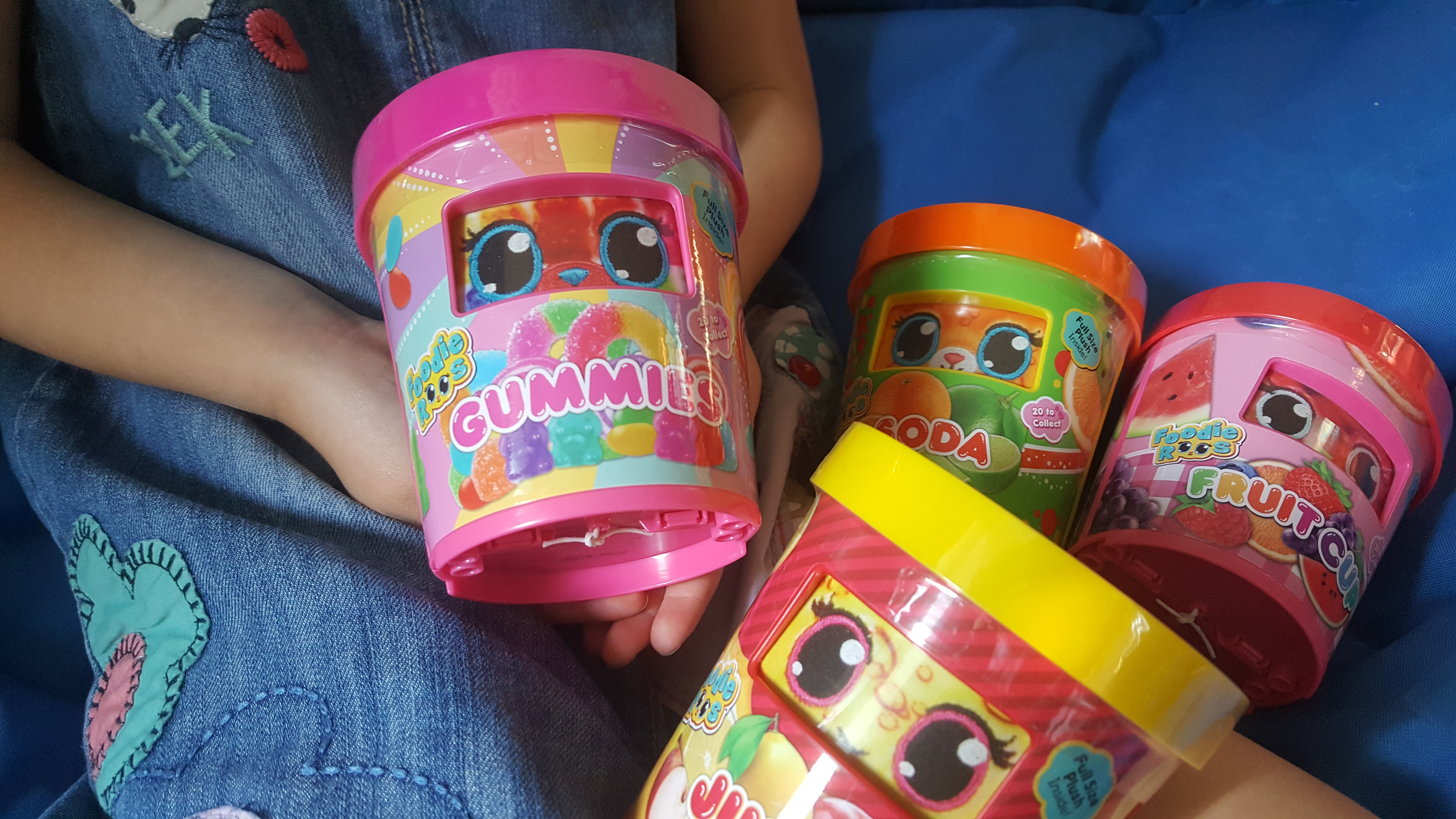 Foodie Roos Toy Review
22/09/2019
We were delighted to be sent the new collectable Foodie Roos from John Adams to review. If you've not heard of them yet, I'm sure it won't be long before you do!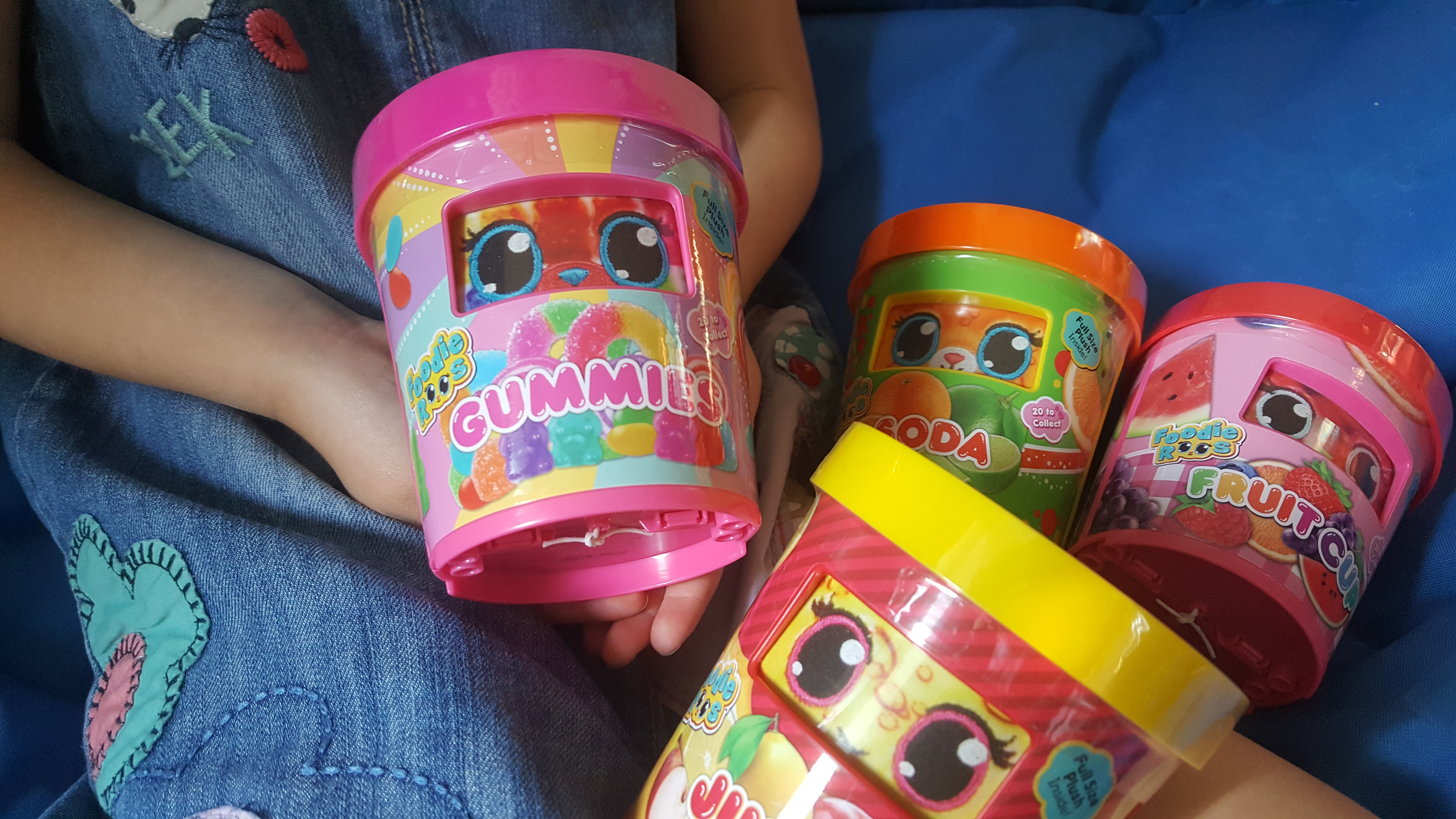 Foodie Roos, smell and feel like their favourite foods! Open up the pot to reveal which Foodie Roo is inside! There's two characters in each theme, e.g. gummies has either Bouncy Bear or Jelly Oink. But you may get a real surprise and reveal a rare instead! In the current series there are 20 to collect.
The first one we opened was a Gummie, and we revealed Bouncy Bear. My daughter was really excited as it looked really colourful! The scent is super sweet, and when you give him a squeeze Bouncy Bear does feel like he's full of gummy bears!
I have to be honest, we weren't as keen on the scent of the Pretzel Foodie Roo. It smelt a bit soapy at first, but it did smell more like pretzels as the day went on! We gave it a squeeze and we think it felt like there's a pretzel hidden inside!
I think my personal favourite is the Soda Foodie Roo Citrus Stripes. It smells divine I love that you can shake it and it sounds like a drink!
The Foodie Roo toys are a good size plush, small enough to carry on the go but big enough for a cuddle. Perfect as a travel companion.
I really like that Foodie Roos could be loved by anyone. The toy is a good size, and I love the inclusion of stickers to decorate the packaging and turn it into a home for the Foodie Roo. There's very little single use packaging.
Priced at £7.99, Foodie Roos will definitely be on our Christmas lists this year! I think they're great fun, and good value.
You May Also Like
01/03/2020
07/04/2023