Festive Family Fun – Beauty and The Beast
12/12/2021
Panto season is back at The Anvil, Basingstoke! If you're looking for festive family fun, why not take the family to a Pantomime? We were delighted to be invited to The Anvil, to review Beauty and The Beast this years Pantomime! With a cast including Holby City's Joe Mcfadden and if you've been to panto at The Anvil before, the familiar face of Chris Pizzey!
Pantomime has been around for centuries. But, it became popular in the form we know it now, during the Victorian Era. With lavish productions being put on in West End theatres. Pantomime provides live entertainment for the whole family, and is a great way to introduce the theatre to children.
Festive Family Fun
Beauty and The Beast was full of family fun. Traditional audience participation which got the entire audience joining in. Shouting, clapping, finishing the rhymes. Lots of laughter, some very witty jokes. I have to confess that the humour is often aimed at the grown ups. Humour which is suitable for children, but there were certain jokes which were quite close to the mark! There were also the moments of pure magic which only come from live theatre performances. Having to ad lib when they got the date wrong – causing much laughter from the audience. Real moments of fun which only come from live theatre.
The Beast
Joe McFadden played the Beast, balancing perfectly being the creature without terrifying the younger members of the audience! We loved the magical unveiling of beast back to Prince at the end. I won't spoil it, but, it was fabulous!
Music
I was totally enraptured with Belle's father and Belle (Maria Coyne) as they sung the most beautiful duet. It was a really wonderful moment, perhaps my favourite moment of the entire production.
With the exception of one sound engineering fail at the start when the music over powered the singers, the music was highly enjoyable. I loved the references to other musicals, and the rewording of the ABBA classic Waterloo had everyone laughing.
Hugo (Michael Quinn) made a wonderful "baddie" with a rather hilarious French accent, I perhaps laughed rather too hard at some of the jokes here!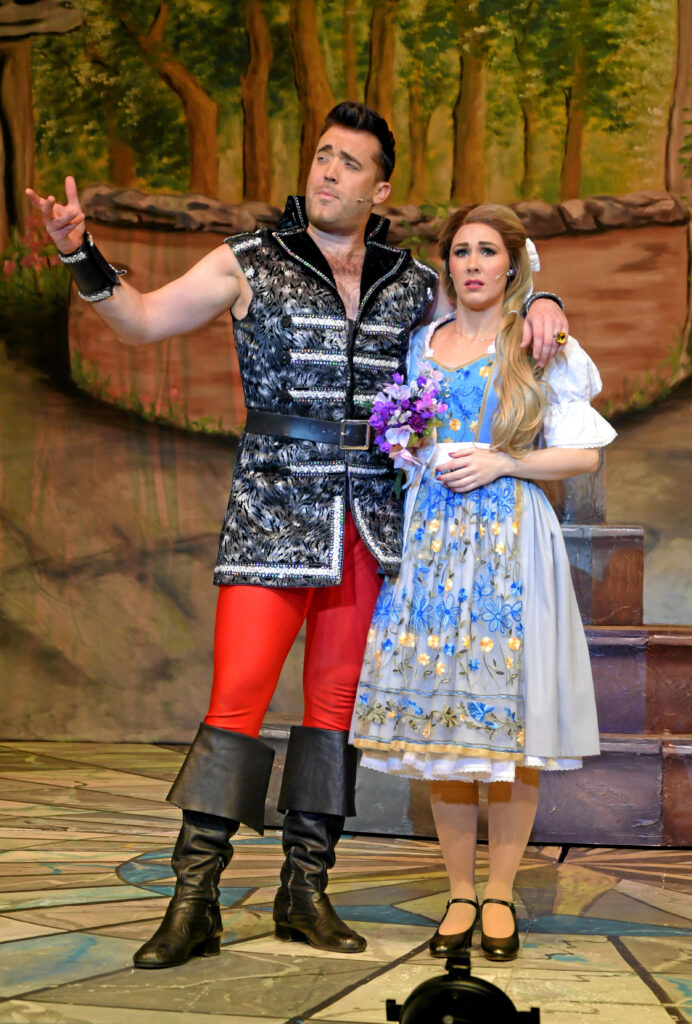 With a wonderful supporting cast, this was truly a magical performance which the whole family enjoyed. I thoroughly recommend you adding this to your family festivities this year! Every Christmas should include some panto!
Book tickets to Festive Family Fun – Beauty and The Beast
There are options to book socially distanced seats, as well as signed and relaxed performances too. Beauty and the Beast is on at The Anvil, Basingstoke until 2nd January 2022. With family tickets available for some performances which offer great value.
You May Also Like
25/11/2019
25/03/2021