Winter Checks to make before it gets cold!
27/09/2021
Winter checks are something I try to do every year. With days getting shorter and those long winter nights drawing in, my thoughts turn to how to keep cosy. The little winter checks, help me to feel prepared for a cold winter.
With more time being spent at home than pre-pandemic for us. Plus the addition of rising fuel costs adding to concerns over rising household bills – posing a very real worry.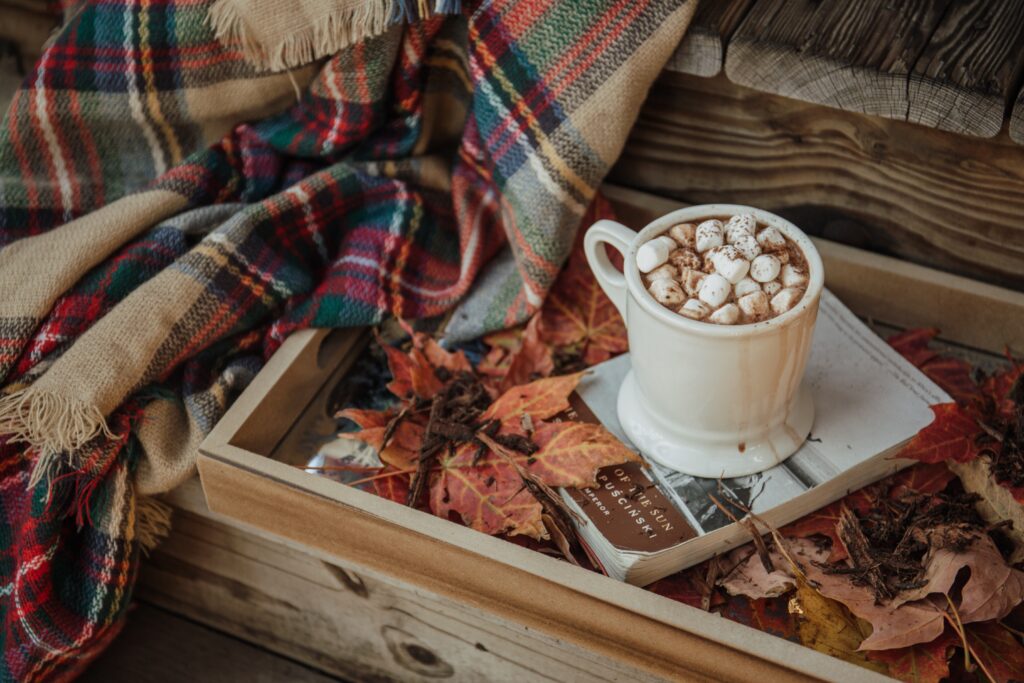 On a personal level, last year I remember we spent more on heating than we had in many years, mostly due to schools being closed and us all staying home. Keeping the ambient temperature just slightly higher, meant everyone was cheerier. Well, except the teen, who was confined to the kitchen for his online lessons. He spent his entire day fully clothed with a dressing gown over the top, and on very cold days a blanket too. Our kitchen radiator decided to stop working – making an already cold room, icy cold. I suppose this is why I took to baking so often over the winter – just to help warm the kitchen and of course give the room a wonderful fragrance of home baked goodies.
Winter Check – Heating
Check your heating works, now! Don't work for the cold spell to turn it on, try it out now. Check if radiators need bleeding. Now is the time to get an engineer in to fix any problems you are aware of – before the cold weather arrives.
Winter Check – Wood burner?
If you have an open fire, or wood burner – get the chimney swept. Chimney sweeps seem to get booked up well ahead around here, so it is worth booking well in advance. Start collecting your own kindling while out on walks, and order your logs in! If you don't have a log store it may be time to get one or build one if you can. I always think a log fire makes the room feel warmer.
Get your throws out..
Sitting under a blanket is a great way to keep cosy as the nights draw in early. I have a couple of throw blankets which we love in winter, and I've made it my mission on these sunny days to get them washed and air drying! So, check your blankets – or throws – are ready for use! It's a simple winter check, that will help keep you cosy and brighten your living space. If you don't have any, it's worth investing in a couple – or perhaps you could make your own throw blanket?
It's also worth keeping an eye on charity shops for throws. I love to upcycle things I find in the charity shop, and customising blankets is easier than you may think!
Drafty?
Drafty doors and windows can really make you feel the chill. I remember as a child that around now, the curtains would be changed for heavier winter ones. Heavy fabric, with a thick lining. They'd be drawn early, and instantly the room felt cosy. I'm not so organised as to have two sets of curtains! However, I do add a thermal lining to my curtains. I've also made a sausage dog draft excluder!
Don't get cold.
This sounds silly, but if the house gets too cold, I find it impossible to get it warm again. So, I try to keep the temperature at a steady level. On a serious note, if you're struggling to pay your heating bills do seek help from someone like the Citizens Advice.
You May Also Like
22/09/2021
07/11/2019
18/03/2020