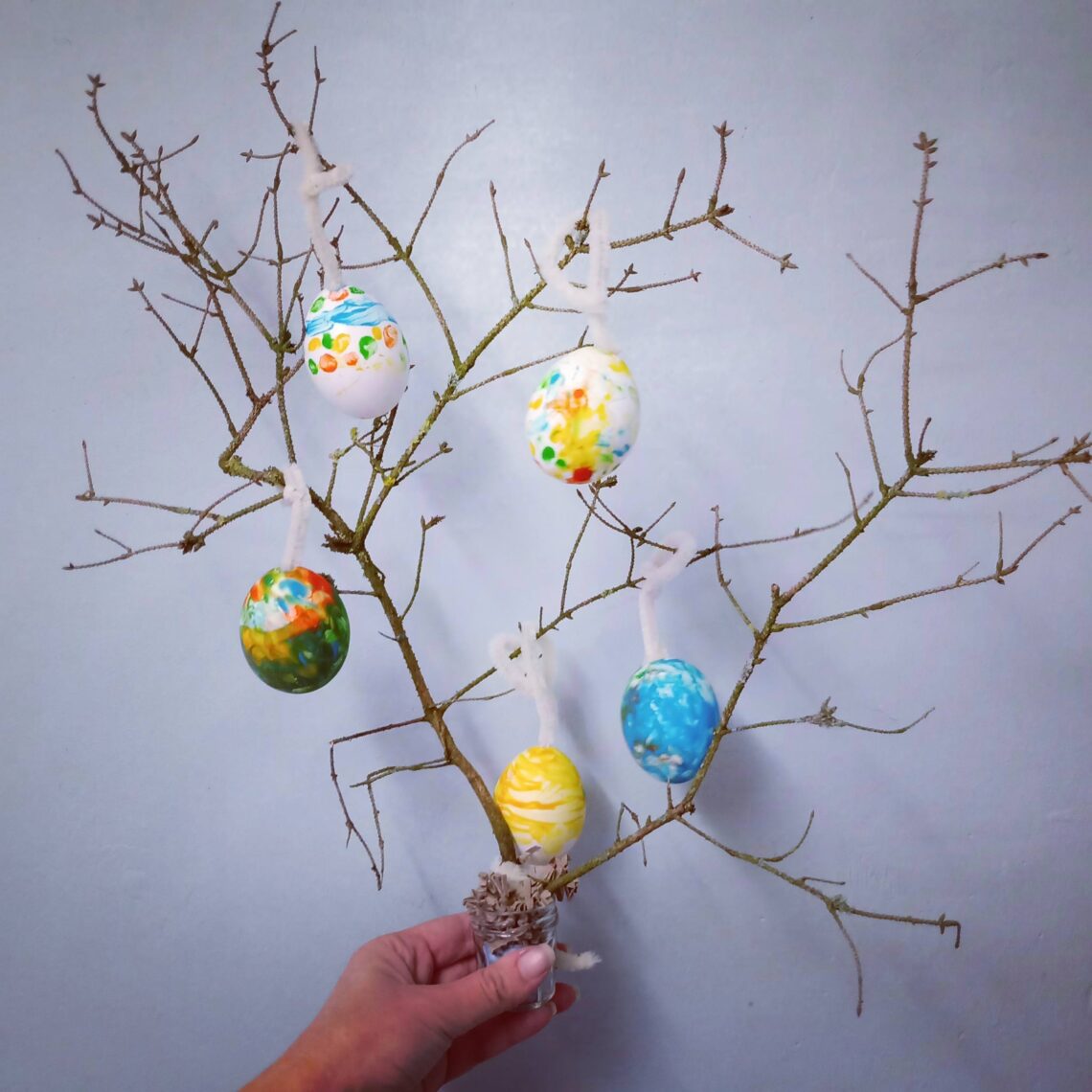 Make your own Easter Tree
24/03/2021
Easter decorations are something we've always enjoyed having at home. I remember as a child growing up with a beautiful branch covered in pretty wooden eggs. My sister brought the eggs home from Germany with her. They were loved for years, until they eventually were lost. Since having my own family, we have always had a little display of Easter decorations in the sitting room. I like simple decorations, and we have made a few Easter decorations over the years. Each year, we have an Easter tree, made and decorated annually. The decorations vary in theme, this year, it's all about the eggs!
Make your own Easter Tree
Making an Easter tree is easy to do, and requires just a few items. You can make it as simple, or fancy as you like. Painting the tree, or using decoupage to make it bright and beautiful. However, I prefer to keep the tree looking simple, as it allows the children to use more colours in the decorations.
What you'll need:
A small branch which looks a little like a tree
A Jar or pot
Air dry clay
Eggs
Pipe Cleaners
Paint
To make the tree, take the jar and fill it with air dry clay, really squash it in so it weighs the jar down nicely. Then push the "trunk" of your branch into the clay and allow it to dry over night. If you don't have air dry clay you could try using playdough.
If you're going to paint and decorate the tree, it is time to do it! Poster paints work well. Another idea is to paint the branches with PVA glue to give it a shiny finish.
Once it is dry, it is ready to decorate. We blew eggs to decorate. They're ideal as they're light to decorate the tree with. Plus we can use the eggs we have blown to bake with! When blowing the eggs I don't worry about making the holes too small, as I want them big enough to push a pipe cleaner through. Once they've been blown, wash and leave the eggs to dry. Have fun decorating them – there are lots of ways to decorate Easter eggs! When the decorated eggs have dried, cut a pipe cleaner in half, and insert it into one end. If you bend the pipe cleaner slightly it should stay hooked in place. Then they're ready to hang on your tree.
You May Also Like
12/08/2019
05/03/2019
17/09/2018