Gruffalo Crumble and Other recipes – Review
01/10/2016
If you're looking for a simple recipe book for children, the Gruffalo Crumble and other recipes may be for you! Recipes inspired by Julia Donaldson's story of the Gruffalo, the book is full of child friendly recipes which look almost too good to eat!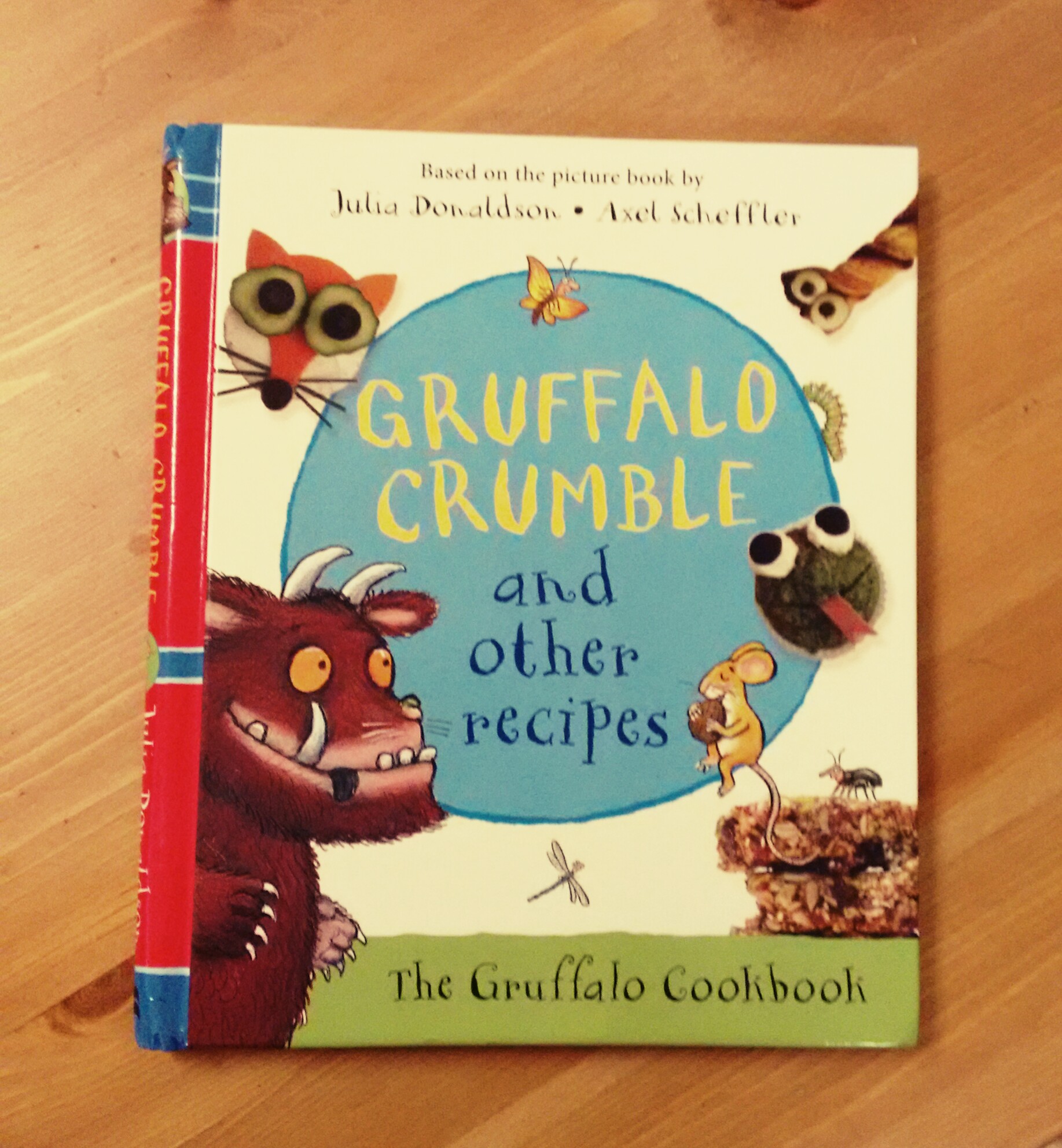 The book is easy to use, with clear instructions to make each recipe, and easy to turn pages! I like the mixture of savour and sweet recipes, all with a fun Gruffalo twist. Some require parental help, and others just some supervision, so my 5-year-old felt quite independent as he made some things from the book with very little help from me!
We loved Mouse's Nut and Date bars, these were very popular! The dates kept the bars nice and moist, and while E wasn't sure he'd like dates, he said they were super tasty after trying the Nut and Date bars! These lasted well as after school snacks, and I think next time we will just make a half batch as they're very filling, so we almost had too many from the recipe!
Another of our favourite recipes was the Frog Muffins, these were savoury muffins flavoured with cheese and spinach which gave them a marvellous colour! I thought these were brilliant, as it is a great way to sneak some spinach into a lunch box in cake form! I didn't photograph our efforts as let's just say that decoration isn't our strongest point, but they were fun, and actually you could adapt the recipe wonderfully to make spooky halloween frog muffins instead..!
I think this is a wonderful book for parents who are perhaps not very brave at cooking with their children, or who want to encourage their little ones to enjoy cooking in the kitchen. My 8-year-old enjoyed reading the recipes out for his little brother, and actually 5-year-old E could read the recipes and method with a little help. A wonderful family book to have, and not just for Gruffalo fans! Gruffalo Crumble and Other Recipes is available from all good book stores NOW!
Disclaimer: We were sent a copy of the book in return for an honest review.
You May Also Like
07/11/2019
25/08/2019
28/03/2021