What's in my Autumn wardrobe?
04/10/2016
When the guys at Love the Sales got in touch to talk to me about Autumn fashion, I was excited, not least because they let me choose a wonderful jumper! But also because I really love Autumn fashion, it's so full of a variety of colours and textures, and all so wearable! There's been a real chill in the air the last few evenings, and the leaves on the trees have begun to change to orange, the signs that summer is over and nature is preparing for winter have begun. I love Autumn for many reasons, the colours, the harvest, and the as I've already mentioned, the fashion! I think Autumn is my favourite fashion season as the colours and styles of Autumn are just fabulous – warm chunky knits, cords, skinny jeans, boots and scarves all on the shopping list!
So what's in my Autumn wardrobe? My new Barbour jumper from Love the Sales,  is such great quality, and a really classic style, I know it will get plenty of wear! I love the muted colour, and while I'll be wearing it with my staple jeans, it would work just as well with a tweed skirt and chunky knit tights, or chocolate brown cords.
I make no secret that my favourite jeans are from Long Tall Sally, the fit is perfect, and they are my go to item – I wear them year round! Skinny jeans in Autumn are brilliant as I can wear my boots outside my jeans and show off any detail on the boots.
I love shirts from Joules in Autumn, actually I need to make a trip there to refresh my collection soon, I love their prints, and their shirts last really well.. I'm always really keen on getting plenty of wear out of my clothes!
Footwear, I wear lots of boots, they're practical and I think look fabulous in Autumn. I have a pair of fleece lined Hunters which regularly get worn on the school run (I do live in the countryside so they see lots of mud..) and my wonderful Lacoste boots, make an appearance! I've had my Lacoste boots for a couple of years now, they were the first Lacoste boots I've bought, and I have to say they really are comfortable and I didn't realise they did quite such a good range of ladies shoes! They're a practical wedge heel and get are lined with fleece – so no more cold toes!
What's in your Autumn Wardrobe? Do let me know! And many thanks to Love The Sales for my lovely new jumper!
You May Also Like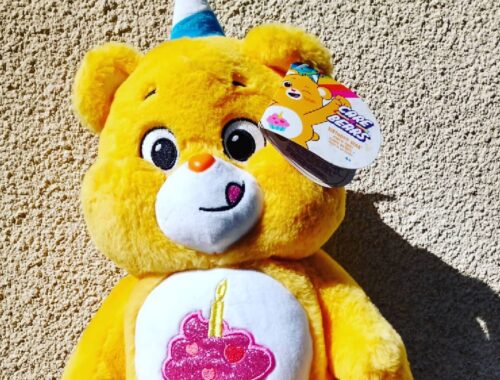 15/05/2021
25/08/2019
11/04/2020