37 weeks pregnant..
28/07/2014
I have managed to mark two huge occasions on the same day, my eldest son finished year 1 of school and I reached 37 weeks pregnant – i'm term! Hooray! I'm going to be honest, it's hot and I am grumpy, ludicrously so, but other than that I feel ok! I am tired, but I generally feel good otherwise and certainly nothing too much to complain over! – Lucky me!
It's HOT
The heat is a bit of a struggle, especially as the boys are both lively and want to go out and play all day where I am more inclined to want to be out for an hour then stick my feet in a bowl of cold water for two hours..! My favourite way to cool my feet is sinking them into the sandpit damp sand..sounds odd but it cools them slowly and softens the skin like a pedicure might too.. ha! All things considered, I think i'm managing the heat OK!
37 Week Midwife Check
I saw the midwife on Saturday, and was pleased that belly growth is on the chart, blood pressure is good and everything else is doing well too. Baby's head is engaged, and apparently the pain under my ribs is due to the repeated kicks. Baby kicks fairly violently still, and certainly hard enough for me to let out a "OUCH..!" sound. I think the midwife thought I was exagerating the force of these kicks, until baby inflicted a double kick on the doppler..! Yes, I already have a  baby with attitude!!
Nesting
I am in the mind set of needing to get everything done, and I have got a bit obsessed with ensuring that everyone has clean clothes and knows where to find them! I have had lots of braxton hicks – to the point when I'm having to remind myself that my belly won't always be so beautifully firm, and they are so strong that they starting to stop me in my tracks – it's quite entertaining when you're out shopping and you can see people looking at you thinking "Oh lady don't have your baby right now..please!!" while I stand rubbing my belly until they ease off.
The Bump..
Belly size.. my midwife admitted I do look like my bump is BIG when I'm standing..but it's deceptive as when I lay down it is measuring perfectly. This might explain some of the comments which I've heard over the last week, and which have made me rather sensitive over my growing shape. I confess, I have had issues with food and my weight in my younger years, I had a very dominating boyfriend who used to encourage me to starve myself to conform to his idea of a perfect girlfriend..I was very young and naive. This unfortunately led to over eating as soon as I got the chance, i.e. as soon as we broke up. I'm fairly good at trying to eat a healthy diet, but admit that I was over weight at the start of this pregnancy and so pregnancy weight gain has only added to this. That said, I don't *think* I have gained that much weight, and talking to the midwife she reminded me that now is NOT the time to be thinking about my weight, I'm healthy, baby is happy – these are the important things!
So, I have another appointment booked for 39 weeks with the midwife and I'm hoping baby might make an appearence sooner rather than later if only to ease the incredible pressure! Bring on the raspberry leaf tea and a hot curry! x
You May Also Like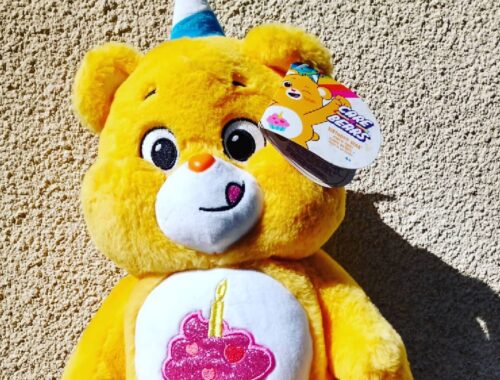 15/05/2021
07/01/2020
09/11/2020