Bluestone, Wales
21/06/2016
Bluestone in Wales, invited us to stay for the weekend. Having previously seen tv adverts and a Bluestone holiday brochure or two, we couldn't resist, and headed off to spend a long weekend with Bluestone.
On arrival, check in is a drive through scenario, you pull up, give your booking reference and they hand you your keys. We were given minimal information to help with the rest of the stay which was a little frustrating, though it gave the impression that they were quite used to repeat visitors, which was rather nice. You're allowed to drive to your cabin to unload, but then you must return your car to the car park. You can hire a golf buggy to get around, or jump on the guest services mini bus (unfortunately we didn't find out about that until rather too late!) or walk/cycle.
Our lodge was a Dinas lodge, a 4 bedroom, two bathroom, spacious lodge which would accommodate 8 comfortably, and so our family of 5 had ample space. The lay out of the lodge was slightly awkward for us as our children are quite young (7, 5, and 22months) and so they wanted to sleep "near us", the lodge had two bedrooms (one double, one twin) at either end of the lodge, and a travel cot. We eventually worked out how everyone could be accommodated happily, but it is something to consider if you're travelling with little ones – take your baby monitor!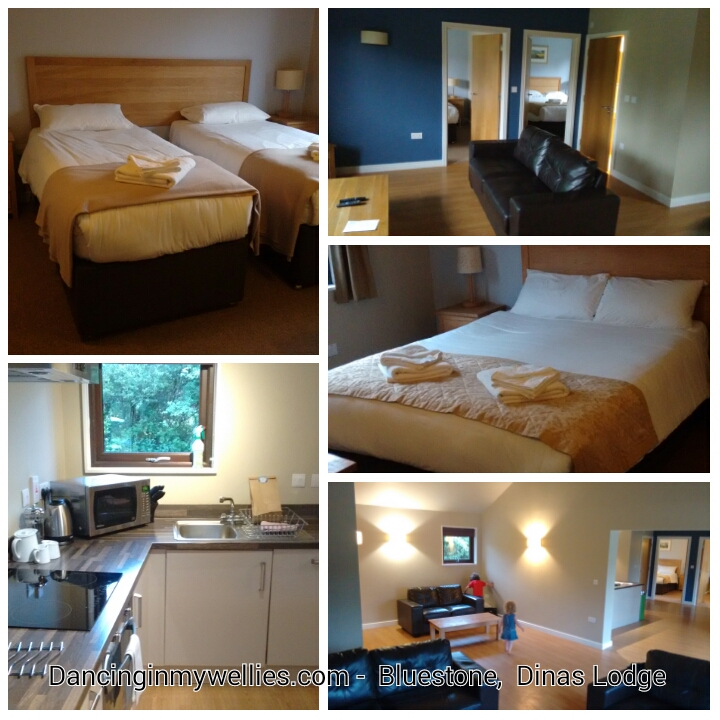 The lodges are well equipped, the kitchen has everything you'd need to cook a proper meal, and even a dishwasher – well no one wants to wash up on holiday do they? Simple things like egg cups, a water jug, and a proper cafetière are all awaiting you on arrival. I was slightly disappointed that I didn't find any tea or coffee basics. In other self catering venues I have usually found most supply at least enough for your first two cups on arrival, but nothing at all here, thankfully we had packed our own!
Bluestone is very much about getting out and about close to nature, whether you want to walk or cycle, or see wildlife up close there are lots of opportunities! As Bluestone is mostly car free, it makes it the perfect spot to get children out on their bikes, and if you don't have space in your car to take your bike, they do hire them on site. There are lots of pay for events which encourage the family to get closer to nature, and are ideal to give you a break away from the children while perhaps you take some time to yourself in the spa? Unfortunately the activities the boys wanted to do they were to young for, and the one they could do together our eldest didn't want to do as he felt it was too young for him. We did however, manage to see lots, and the children all came away with wonderful memories – which in my opinion is what holidays are really all about.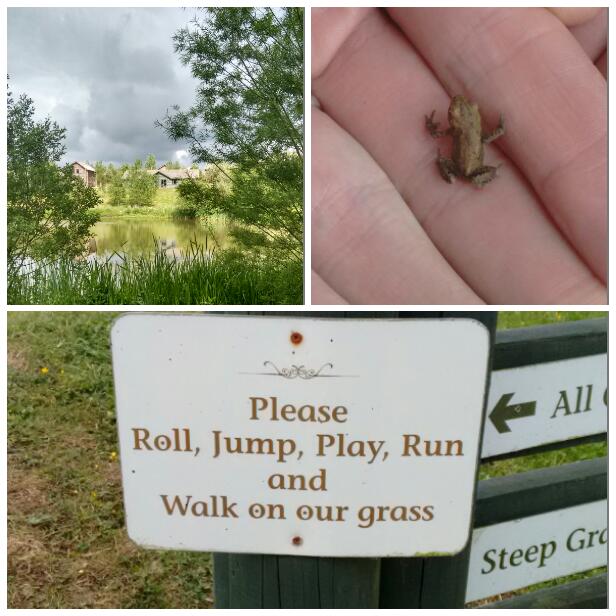 The highlight of our stay was Camp Smokey, we walked the nature trail down to the camp, and paid to toast marshmallows over the campfire. Now, for our boys toasting marshmallows is nothing new, but they never fail to find it exciting, and it is worth the walk and £1.75 for the marshmallows, big smiles all round!
One of the biggest problems with holidays in the UK with children can be bad weather, Bluestone have overcome the problem of what to do when it's wet by creating a huge indoor play area with soft play for the under 6's and a giant indoor climbing frame with slides. As a family there is crazy golf to keep you busy, as well as a range of arcade games. This also houses some of the pay for activities like the climbing wall, which looked rather exciting. The Blue Lagoon swimming pool was a huge hit, my children LOVE swimming, and they couldn't wait to go for a swim, between 9 and 12 it is Bluestone residents only swim, and if you have small children I would advise you go early! There is a lovely toddler pool, it's well thought out to keep toddlers busy with a "rock pool" plenty of pool toys, and a sensory bubble mat. The main pool has a lazy river which sweeps you outside, on one of days stay it was raining outside and it was wonderful to be swimming in warm water while the cold rain fell on your face! If your children are over 12 you can climb out of the pool at the outside area and sit in the outdoor jacuzzi, something we didn't get to experience but it did look fabulous and the views would be impressive. They also operate a wave machine, I didn't enjoy the wave machine, perhaps as I was standing in the shallows of the water with the children rather than swimming in the waves? On a number of occasions people in front of the boys fell over in the waves and virtually landed on top of them, so it just felt stressful to me, where as Mr G and the boys thought it was great fun..so perhaps I am a spoil sport?
In summary, Bluestone offers a high standard of accommodation, the lodges are sympathetically placed so they're not to close to each other, and the staff are fabulous. The activities in my view are quite expensive, especially if you are paying for multiple activities, although the Spa prices were very reasonable. If you're planning a stay, I would strongly suggest pre-booking any activities as they seem to book up quickly, and do double-check the age limits for any children's activities. Take a decent pair of shoes, as you will walk lots, and if you're taking a pushchair make it one with sturdy wheels!
Would we recommend it? Yes, a quiet, friendly family destination, ideal for a short stay, or as a base to explore Pembrokeshire.
Disclaimer: We were given a weekend family stay. All thoughts and opinions are my own.
You May Also Like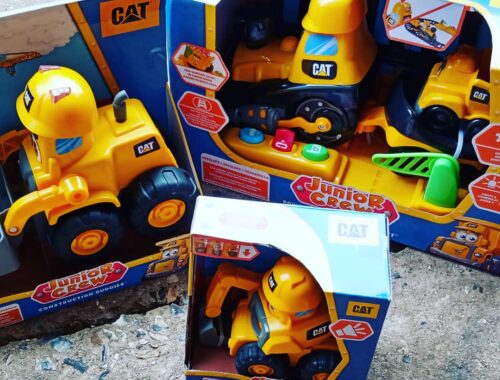 21/09/2020
18/09/2016