36 Weeks Pregnant, Heartburn, reflux and hot feet.
18/07/2014
I am 36 weeks pregnant, it is 3.30am and I am sat with the company of my rather annoyed to be disturbed cat writing this (I know he's annoyed by the noise he made when I flicked on the light…). I have horrible reflux and heartburn, mostly due to the decision to have a take away last night. We've been good and eating healthy early dinners over the last week and I have had no issues sleeping due to digestion,so it's fair to say that the take away just doesn't suit me at the moment! 
So, the bump was measured a few days ago, and it showed that growth has slowed slightly on their chart, but still is increasing in size, so all is good. I feel like I am a gigantic whale-esque creature, and with the day time temperature sitting in the high twenties the last few days, it has suddenly felt like even simple tasks are actually quite difficult. When I say simple tasks, I mean things as simple as putting the washing on the line – it's only a short walk to the line, but in direct sunlight carrying the washing I suddenly find that once the job is completed I need a lay down..!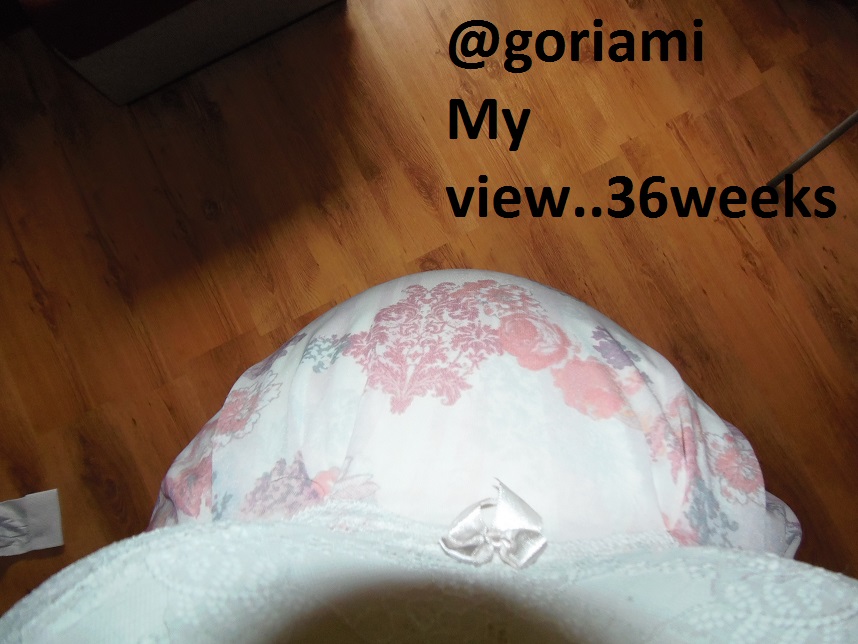 So baby it seems has two favourite things to do currently, the first is to swivel violently (and clearly as fast as is possible when you are confined to a womb) from one side to the other – this often provokes a squeak from me, which can be disconcerting if you are in my vicinity when this is under way. The second is to treat my bladder as a trampoline, clearly it is great fun, especially when it appears that I am about to attempt to go to sleep.. Oh and baby has made it clear that NOTHING should rest on the bump..do you understand..NOTHING. Whether it's the midwife trying to listen to the heart beat, me resting my arm, or the sonographer who was trying to do the growth scan, anything touching the bump will be greeted with an almighty kung-fu style kick.. as my midwife described it after experiencing a huge kick.."Oh Baby with attitude!!"
Pregnancy feet, as E was a winter baby, I spent the entire pregnancy in Ugg boots, and never thought about cankles or anything like that. This time, I have cankles and can only fit my fat always hot, feet into birkenstocks.. thankfully my thrifty charity shop purchase have received lots of compliments – including a lady who stopped me in a supermarket to ask if they were this seasons and I had to cheerily explain that I very much doubted it..and I admit it was lovely to be complimented!
You May Also Like
06/03/2020
07/04/2023