Top Picks for Autumn from David Nieper #Fashion
06/10/2016
Autumn is a great excuse to root around in your wardrobe and have a great clear out, get rid of all the things which no longer fit, or anthing you've not worn in a year. Put away your favourite summer clothes ready to wear next year, I like to vacuum pack them and store them at the bottom of my wardrobe, and then you're ready to get your wardrobe Autumn ready!
With a few carefully selected items you can refresh your wardrobe ready for Autumn and Winter! When you're shopping, choose your pieces carefully, better quality items will last longer if you look after them well. David Nieper make their clothes from the finest fabrics, and their clothes are made in the UK! I hadn't heard of them until this week, but I rather like the idea of supporting a UK clothing business, and I do love clothes made from great fabrics! I've browsed the David Nieper site and here are a couple of my favourite pieces!
As someone who is always cold, the first thing I shop for in Autumn is a new jumper! A cashmere jumper will take you from Autumn into Winter, keeping your warm and looking fabulous. Cashmere is really soft, and while you need to be careful how you look after it, they do last for years with careful handling!
Invest in a fabulous coat, Autumn/Winter in sees us wearing our coats all the time, and so it's worth investing in one you love! David Nieper have a wonderful range of Luxury Women's coats and Jackets s. I love the colour way on this one, and it's so detailed! It's the perfect day into evening jacket, ideal for the Christmas party season coming up!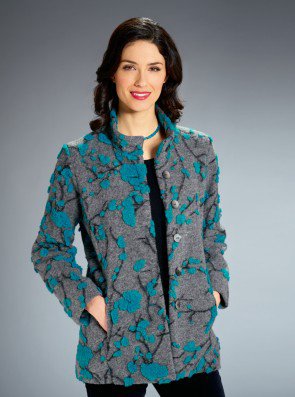 If you're planning to escape the short days and long nights the UK has to offer over Autumn and Winter and head to a sunnier place for a holiday, you may want to update your holiday wardrobe too.. Now, I know the last time I tried shopping for my holiday in winter, I had a huge panic as I couldn't find anywhere on the high street who stocked summer clothes in Winter..! I spotted a great selection of swimwear at David Nieper, that looks ideal for lounging about by the pool!
Whether you're staying at home or heading abroad this season, let me know how you update your Autumn wardrobe, I'd love to hear!
Disclaimer: This is a sponsored post.
You May Also Like
28/03/2021
12/08/2019