Shoes for new walkers — Dotty Fish
24/04/2018
Watching your baby become a toddler is one of the most precious milestones. Those first wobbly steps are so exciting to watch! As a parent I am always keen to look after my children's feet and keep them healthy. I've always encouraged my children to be barefoot wherever possible. But, there are times when being barefoot isn't a safe option.
Dotty fish make soft soled shoes ideal for developing feet. For many years it was believed that new walkers needed sturdy, supportive shoes, but this is now not believed to be the case. Dotty Fish have been working closely with the London Podiatry Centre to re-educate parents on the perfect shoes for those learning to walk.
"We want to give people the information needed to make an informed choice when buying footwear for young children. We want to create a movement, one that looks at what is best for babies' feet."

Helen Chapman, founder of Dotty Fish
Dotty Fish Shoes
Now, it will be a while before my youngest will be walking! However, I'm always keen to be ready for the next developmental stage. Plus, I think it's nice to get children used to footwear a few months before they're trying to walk in it.
Dotty fish shoes are made using super soft leather, and they are available in a range of sizes and designs. I opted for Freddie Fox shoes.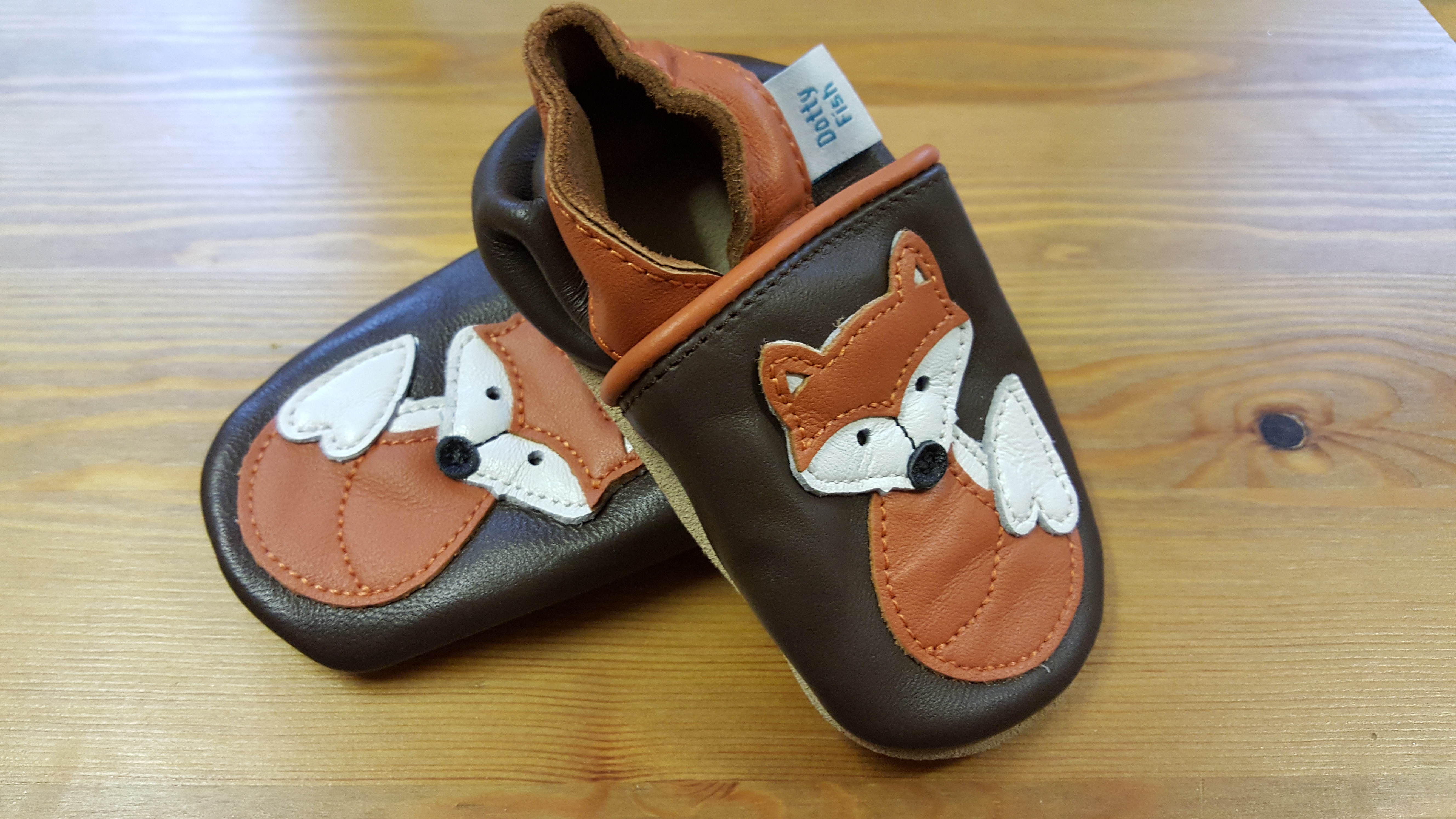 I couldn't resist the Fox design, they're such a fun, but also works with a variety of my sons outfits. The soles are made from a suede so they aren't slippery to stand in.
There is plenty of room for toes to move around in the front of the shoes. They are easy to put on thanks to elastic sides. I think they look great and I really like the fact they offer protection to tiny feet, but are also beneficial to a toddler – almost as good as walking barefoot! We will certainly be using them once we get to crawling stage!
You May Also Like
09/11/2020