Room on the Broom – Theatre Review
06/06/2015
Like many children, my sons have always enjoyed the Julia Donaldson books, and getting the opportunity to see a book come to life on stage seemed like the ideal activity for my book loving 4 year old.
The production itself starts very relaxed, the actors start by talking to the children and climbing on and off the stage, as they act out a camping trip where they then spot something – which turns out to be the Witch on her broomstick. We were seated at the back of the auditorium, and so could view the action without participating.  When the lights dimmed, and then the witch appeared a few of the younger members of the audience were a little unsure of things, including my 4 year. However as soon as the witch began to sing and the cat appeared, everyone relaxed!
The children all adored the puppet characters, my son loved the frog in particular, with an upbeat song he encouraged the audience to join in, which was very popular and raised lots of laughs. The dragon was much loved, with his welsh accent and hilarious song – "I want a Witch with my chips..", even threats to eat the audience were greeted by giggles!
The production is lively, with plenty to appeal to children and grown ups too. Room on the Broom is full of catchy songs – I have spent the evening singing "I want a Witch with my chips.." and "howling at the moon"- which move the action along and allow for audience participation too. While the book is perhaps aimed at a pre-school child, I think most children under 10 would enjoy the production as it is highly amusing, a brilliant piece of family theatre.
Room on The Broom is on at The Haymarket in Basingstoke from the 5th – 7th June 2015, tickets are priced at £12.50. Book theatre tickets here.
You May Also Like
22/09/2021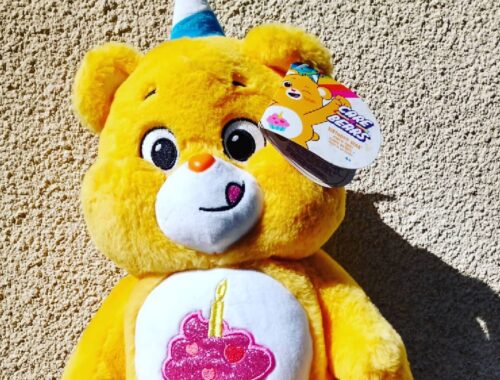 15/05/2021