What to pack in your maternity hospital bag?
11/12/2017
I've arrived at that stage, I need to think about my hospital bag! I think the best piece of advice I have ever been given was make sure you pack a separate bag for baby! So, this post is about what will be in MY bag! First thing of course, is remembering to pack my Maternity Notes!
The Hospital Bag..
I've been given a great rucksack to pack everything into from Cute Nico. This is the first rucksack style bag I will have used for a hospital bag.  I think it will work very well! The maternity notes fit in with ease, there's even a pocket which feels made for them!
I like the fact the rucksack comes with two little packs perfect for stashing wash stuff into, and a really good sized changing mat too. It's ideal as a hospital bag as it's ample size to put all my maternity items into, but isn't too heavy
Snacks and Drinks
I always forget this.. But seriously pack your own water bottle and a refillable thermos cup! Great for labour, and when post-natal too! Snacks, these are more for my husband, although I confess I like a packet of sweets for when I'm in the post natal haze!
Music
I like listening to music when I'm in labour. My local hospital has radios but no other music playing facilities. Therefore I am packing our small sound bar and prepping a play list!
Birthing items..
Whatever you plan to wear in labour needs to get packed! I usually favour a thin strapped nightdress. I also pack flipflops for the shower after giving birth. I will be packing a water facial spritzer, ideal for refreshing your face when you're in labour.
Shower stuff.
A big towel which isn't a favourite – just in case it gets ruined! Some gentle shower products, and anything else to help you feel refreshed after birth! I will be packing some lovely moisturiser for my face, and a lip gloss. No mascara as I will inevitably cry and end up looking like a panda! I need to pack lots of maternity pads too, I know I never ever buy enough – why don't they sell bigger packs I wonder?!
Clothing for after birth.
My preference here is for either dark leggings or soft lounge trousers, oh and several pairs of big knickers. With a loose top which is easy to breastfeed in. I will be packing a couple of nursing bras – there's nothing worse than having to sit in one which has got damp! I will be packing a loose fitting waterfall style cardigan too, just to keep off the chill!
I also need to remember to pack nightwear incase I have to stay in, and something ludicrously comfortable to travel home in. The coming home outfit for me needs to be something which doesn't skim my tummy, as I always feel self conscious for a day or two after giving birth!
Have I missed anything? What was in your hospital bag?
You May Also Like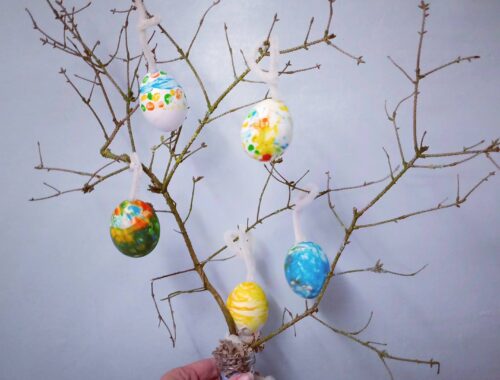 24/03/2021
09/06/2019
16/01/2020