Lottie Dolls – Snow Queen
18/12/2017
My 3 year old daughter loves dolls. I've heard lots about Lottie dolls over the years, but as my daughter is into "Princesses" I thought we'd have to wait a while until I could show her Lottie dolls. However, I then spotted the Snow Queen Lottie doll, and when she was sent one I knew that it'd be a great way to introduction to the Lottie range!

What's special about Lottie Dolls?
The first thing I noticed, was that Lottie is smaller than other similar dolls. She is made for younger children to hold with ease. Her body is more realistically proportioned. She wears flat shoes, and there is something incredibly endearing about her.
Snow Queen Lottie is ready for the party, wearing her tiara, a beautiful dress with snowflake details, and wrapped in a fake fur stole to keep her warm! She comes with a sparkly mask ready for the masked ball, and of course a handbag!
Lottie's hair is long and cut with a fringe. My daughter loves brushing her dolls hair, and I like the fact that the hair style is simply loose! Some dolls arrive with complicated hair styles which are impossible to replicate once your child has brushed the dolls hair! Lottie Dolls seem to encourage children to be able to decide on Lottie's hair themselves!
The Lottie Dolls company describe their dolls as "age appropriate" with the bodily proportions of the dolls based on a 9 year old child. They aim to encourage children to let their imagination run wild through play. There are so many different dolls available,  Muddy Puddles Lottie – who loves wearing her welly boots to jump in puddles, Kite Flyer Finn boy doll, and Branksea Festival Lottie Doll to name a few. Each doll has their own interest, and it's not just about being a "pretty" doll. The Snow Queen doll could just as easily be playing the part in a show or at a special party, then again maybe she is actually the Snow Queen, and what adventures will she have?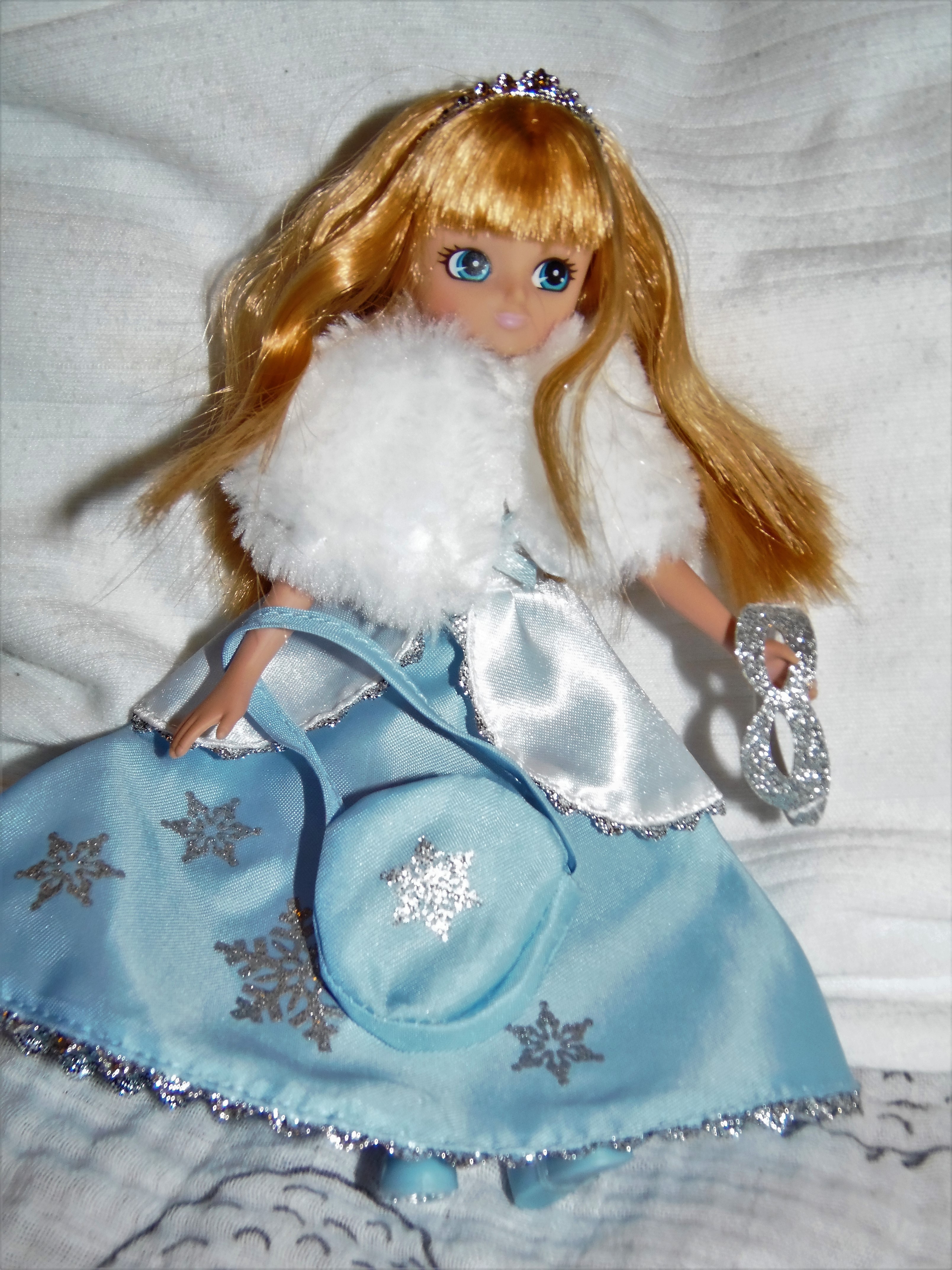 Accessories
You can buy alternative outfits for the dolls, and a range of accessories including a pet cat, or even stables! I can see the pony club Lottie dolls being hugely popular, and the stables would make a wonderful gift for any child who adores ponies! I know I would have loved them when I was little, I would have had great fun re-enacting the Horse of The Year Show!
Overall thoughts on Lottie Dolls?
I really like this doll. My daughter finds it easier to play with than other dolls due to the size. I also like the fact that it promotes a positive body image to her, there's no over extended arches or a tiny waist. It's more a "child" doll. I think the dolls are sensibly priced and I like the range available. I can see us buying more – especially of the riding related dolls!
You May Also Like
28/08/2018
14/11/2017