Last Day to Vote for the BIC Young Artist Award 2018
09/09/2018
The BIC® KIDS 2018 Young Artist Award attracted hundreds of entries from children aged 5-11 from all over the UK and Ireland. A reminder that pen and paper really are a great and popular way to keep children busy! The competition is now closed, but you can vote for your favourite work of art. Voting closes TODAY – Sunday 9th September 2018 so vote for your favourite now!
I'm BORED!
How many times over the summer holiday did your child say "I'm bored!" It's tough when you're trying to keep children busy over 6 weeks summer holidays, and I admit that we did resort to "screen time". But I had no idea that some children get just 3 hours screen free time a day, with parents saying they dreaded their children saying "I'm bored!". I have learnt that the children saying "I'm bored" often leads to them playing more imaginatively. So I try not to give into the "I'm bored please can I have my game?!" pleas.
BIC® sent me some research which showed 39% of parents will still offer pen and paper as a way to keep children busy, and according to an expert that's a great way to help develop creativity;
"What a child sees and does on a screen can encourage creativity but all too often it's the creativity and imagination of the designer, not the child. Drawing and writing with a pen aren't old-fashioned and out-dated – they're proven state-of-the-art and affordable boosters to the child's body and brain: the ultimate fertiliser for the imagination." Dr Martin Stephen – Consultant on Child Education and Development.
So if you want to encourage creativity, you can't go wrong giving your child a pen and paper and see what they create! I still play a game with my children which I played as a child. We each take a turn in drawing a bit of a character, making sure the other doesn't see what we have drawn. So, the first person draws the head, the second person draws the body and the last person draws the legs and feet!
Do you have a special way to encourage your children to get creative? I'd love to hear!
**If you enjoyed this review, pop an say hi to our friends at Yeah Lifestyle**
You May Also Like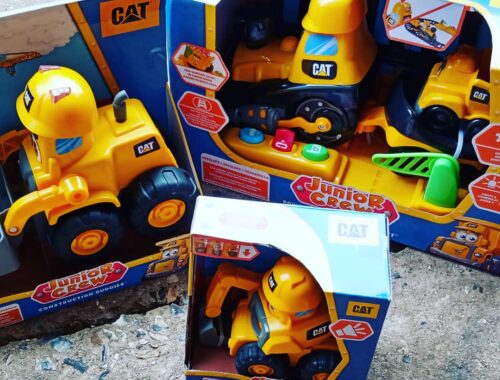 21/09/2020
05/03/2019