BIC gifts for Christmas
03/12/2016
Writing Christmas cards is something I have enjoyed doing for as many years as I can remember. There's something about sitting down and writing them which I find very relaxing!
My children enjoy writing and making Christmas cards. This year we've made the simplest design ever. Literally some glue and glitter – it's all about the glitter at Christmas right?!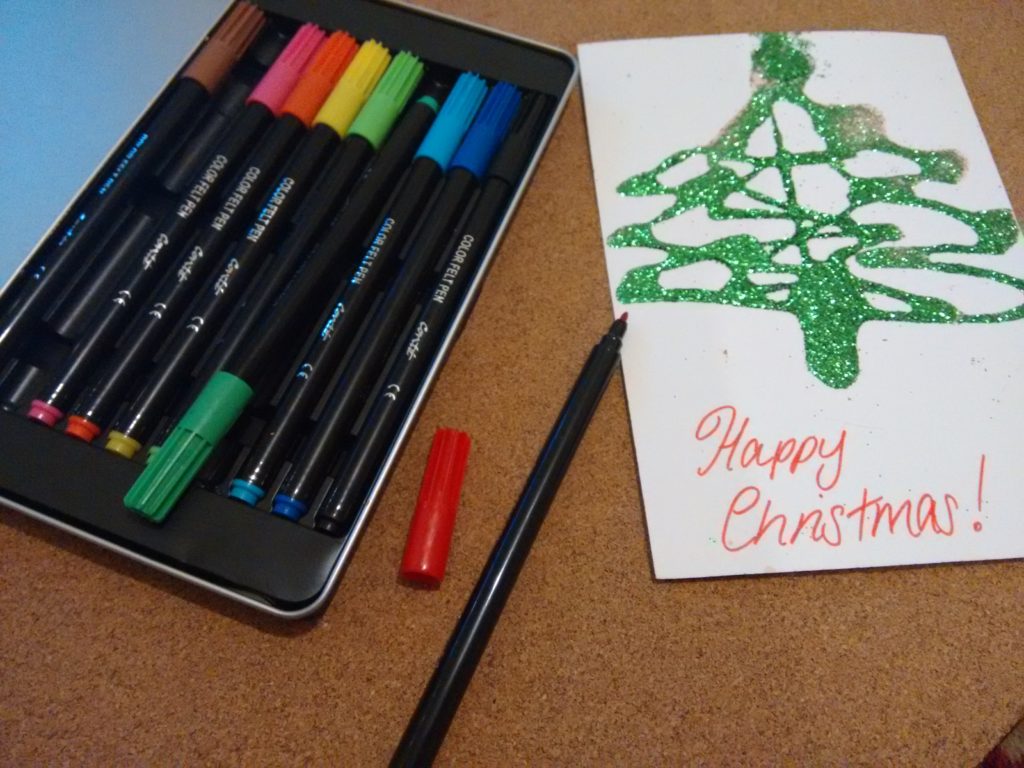 BIC sent us a selection of products to help us keep busy over the festive season. The 4 colour pen in shine was great to use for writing my cards. The colours are Blue, Black, Red and Green, so they're the standard 4 pen colours. But, I loved it being a shiny silver pen, it gave me a festive feeling as I wrote!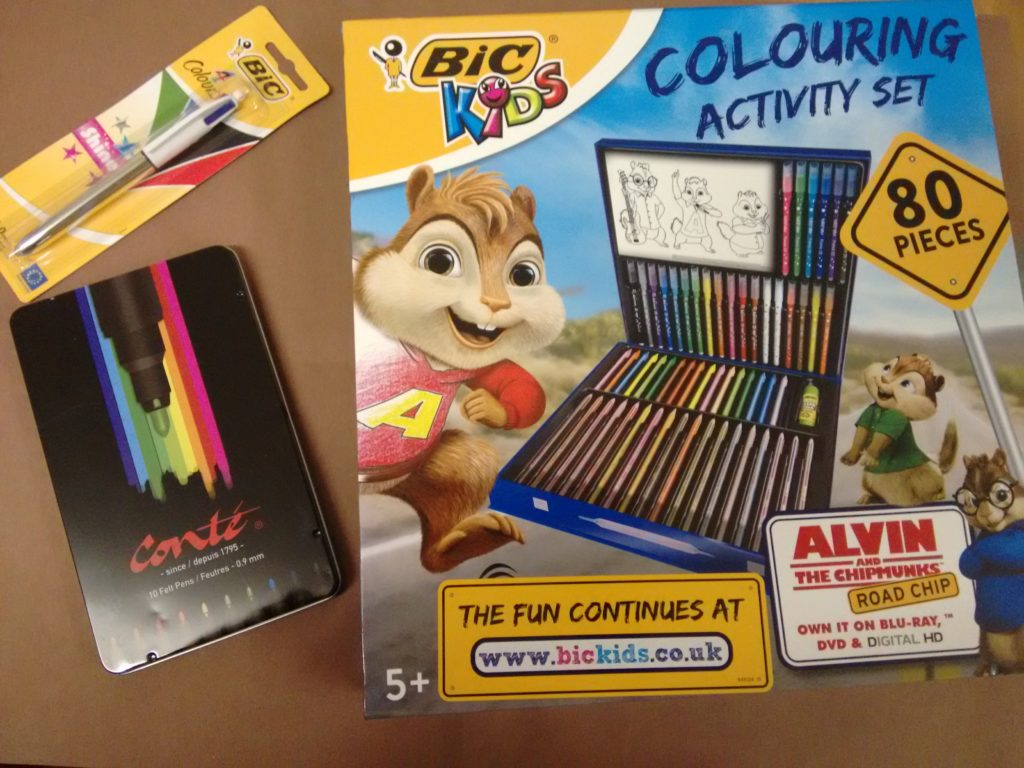 I think the Conte Felt tip pens are ideal as a gift for adult colouring book fans. Adult colouring books are hugely popular and I think they are really relaxing.  The Conte felt tips have a fine nib, making them perfect for colouring finer detail. I must admit my children love using them, and have enjoyed drawing quite detailed pictures with them as well as colouring! But, they are aimed as a grown up felt tip, and really work beautifully. I will be buying another set for an avid colouring fan I know!
I think the BIC Colouring Activity set is fabulous! It contains plenty to keep children busy for a few hours! My 5-year-old son loved the set, he has sat at the kitchen table with it most days since it arrived.
He loved the activities which come with the pack. The colour and cut out Chipmunks were a huge hit, entertaining him while he made them, and when he played with them once made! The box is sturdy and great to keep the contents tidy. It is ideal for taking to visit family or friends, as the contents packs up well. Sometimes I think a quiet activity like this is essential at Christmas. So, if you need your children to have a quiet hour or two, this set is for you!
There are loads of free activities over on www.BICkids.com, we love the festive section – do check it out!
Disclaimer: We were sent these products for the purposes of the review.
You May Also Like
11/04/2020

26/01/2016
25/10/2019