The Jewellery Market and same-sex marriages
02/11/2017
Guest Post.
In the UK, civil partnership formations have declined by 85% since 2013; this is a result of the introduction of same-sex marriages in March 2014. In the first month of legalisation in the UK, 1,049 same-sex couples got married.
Together with Angelic Diamonds, retailers of bespoke wedding rings, we're looking at the rise of same-sex marriages and how the affect on the Jewellery Industry.
Legalisation of same-sex marriages
Same-sex marriage was legalised in England and Wales in July 2013. The first same-sex wedding took place on 29th March 2014. From this point, 15,098 couples legally married under the new legislation. Figures show that to 30th June 2015 — 55% of these were between women and 45% between men. In the first month alone of legalisation, 1,409 same-sex couples celebrated their love for each other with a wedding.
Same-sex marriage is now legal in all states of America too. Researchers have already seen an effect of this — it was found that couples spend more on their weddings than they would on a civil partnership. Men were found to spend $15,580 more on average and women $9,116. Many wedding retailers are accommodating to the rise in same-sex marriages. Offering bespoke supplies such as his and his (and hers and hers) wedding toppers and signage. It is estimated that the same-sex wedding industry is worth $51 billion (£38.8 billion). Some countries are falling behind though, the first gay wedding in Germany was very recently — October 2017. Amongst others, Northern Ireland, Australia and Italy still haven't legalised same-sex marriage.
Adapting the traditions
The conventions of heterosexual marriage have been around for hundreds of years. Same-sex couples are often choosing to adapt tradition, or create their own special wedding traditions.
Research found that 81% of gay men didn't participate in the engagement ring buying. Instead, they purchased substitute gifts, such as expensive watches, and then purchased rings for the wedding ceremony.
As opposed to stag and hen dos, studies showed that gay couples also chose to enjoy a couple's getaway or a group vacation with all of their friends.
It appears as though same-sex couples have mixed sex bridesmaids and groomsmen too. During the ceremony, "traditional" vows cannot be used as they specify becoming 'husband and wife'. Instead, the partners often write their own personal vows and the registrar marry the couple with the phrase 'partners for life'.
There are some traditions that are still followed, however. For example, more than half of all women surveyed said that they did not see each other on the morning of their ceremony — keeping the surprise for seeing each other at the altar.
How has the jewellery industry changed?
As well as wedding retailers adapting to the rise in same-sex weddings, the jewellery industry must continue to do the same. Research found that many gay couples chose to do their shopping online, as they found shopping in store for rings to be an awkward encounter. However, many businesses have embraced the changes by presenting gay couples in their advertising campaigns and welcoming couples to their store.
It does seem that most same-sex couples wait to buy a ring for the wedding day rather than spending money on engagement rings though (66% of females and 19% of males purchased engagement rings). When it comes to choosing the wedding ring, some jewellers offer metal that has multi-coloured features to it — representative of the flag that the LGBTQ community associate themselves with. One jeweller reported that often same-sex couples don't request matching jewellery but instead want rings that have matching components, such as the same coloured metal or a similar stone.
Sources
https://www.huffingtonpost.com/jason-lindner/how-samesex-marriage-make_b_8039940.html
https://www.theknot.com/content/lgbtq-weddings-study-the-knot
Collaborative Guest Post
You May Also Like
25/03/2021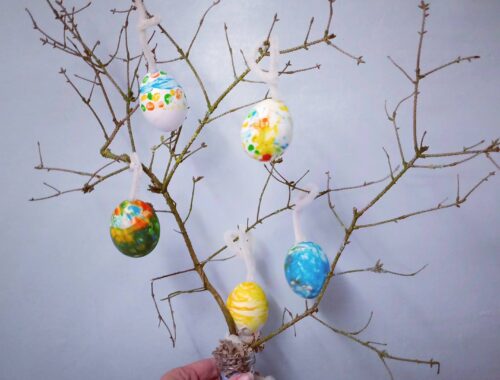 24/03/2021