Hempz – Milk and Honey Scrub
02/10/2018
I am always on the look out for beauty brands which are ethically produced, and ideally Vegan friendly. I came across Hempz, and was instantly attracted to the Milk and Honey range – it sounds almost indulgent!
Hempz Milk and Honey Exfoliating Body Whip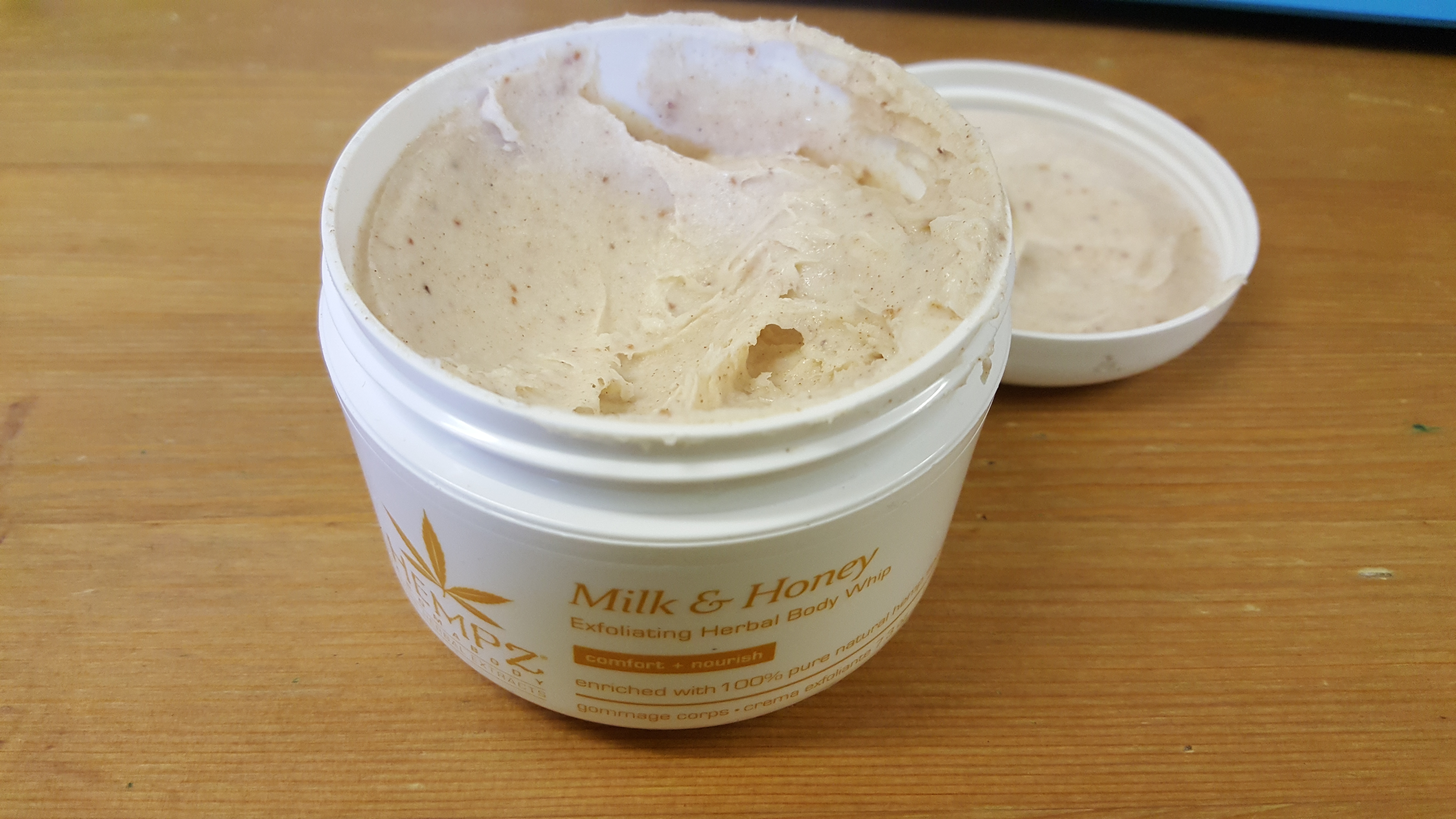 I was sent a pot of the Milk & Honey Exfoliating Herbal Body Whip to try out. It is Vegan, Gluten Free and contains no Parabens. Hempz is enriched with 100% pure Hemp Seed oil.
The body whip is quite thick, so it is easy to apply without losing any! It is a product intended for daily use, and the exfoliating seeds were quite gentle on my skin. It massaged onto damp skin beautifully and washed off leaving my skin feeling refreshed. My skin definitely felt softer after using Hempz!
The fragrance has a hint of vanilla to it, which I found quite strong on my skin, although I loved it in the jar! I think I would probably choose a different fragrance when I next select a product from their range. That is however like any choice of fragrance, quite a personal choice, and not a reflection on the product.
Disclaimer: Product received for review.
You May Also Like
09/06/2019
25/11/2019
09/11/2020