Gifts for Pokemon Fans
01/12/2017
Like many other children (and grown ups too..!) my sons have added Pokémon games to their Christmas lists! One son asking for the new Ultra Moon game for his 2DS. The other has asked for the limited edition Pokéball 2DS XL – with a game too.. So I feel we are having quite a tech Christmas! But what should I buy them if I don't want to choose things directly for their consoles? I'm sharing my favourite gifts for ultimate Pokémon fans this Christmas!
Sleepwear
These fabulous Pokémon pyjamas come with a matching robe, are available from Argos. They're priced at £26.99, and available for children aged 5 – 10. I think these would be great for any little Pikachu fan!
Who doesn't love Pikachu?
Pikachu is perhaps the best known Pokémon! With 10 sounds and phrases, Tomy's My Friend Pikachu is a soft toy which really comes to life. With an RRP of £26.99 I can see this being a popular choice this Christmas!
Cuddle up!
Tomy have released a selection of Pokémon plush, which are strong enough to do battle with, but soft enough to cuddle. Owlet is my personal favourite! These plush toys are 8″ tall, and are really reasonably priced at £9.99 each. It could easily become "Gotta catch em all!"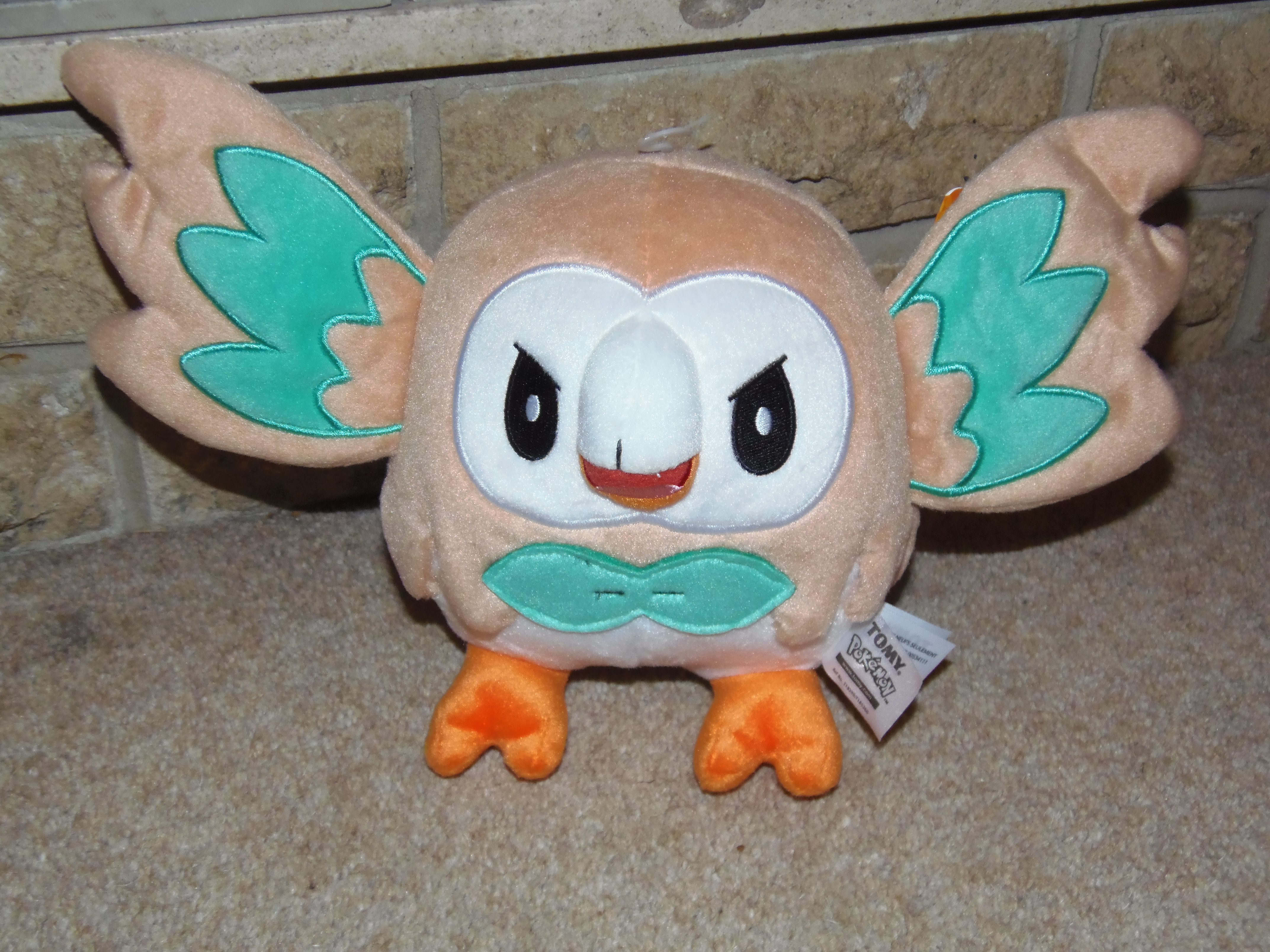 I really love that these toys can be cuddled but would also encourage imaginative play. Children can bring their favourite characters to life!

I am really impressed with how well detailed the plush are. No feature has been missed off! I think that while they are "Suitable for children aged 3+" they would be loved by children of all ages.
Listen Up..
My sons have very different tastes in music. More to the point they both have different tastes in music to me! So, investing in some headphones has been on my to do list! These headphones are aimed at children aged over 8 years old. I love that the familiar red and white Pokéball adorns these headphones, they really do like fabulous! They could be the perfect solution for peace and quiet on Christmas afternoon!
For the more reserved, or sophisticated Pokémon fan then there is the option of the black pokèball too! Though I think I prefer the bold red and white ones!
Play the trading card game..
The boys have been collecting cards for a while. I still am apparently useless at trying to play the game with them! However, they will happily play trading cards for hours together. These Mysterious Powers tins make a brilliant gift, containing four booster packs, a code card to play the trading card game online and all the power of a Legendary or Mythical Pokémon-GX. I think this would make a great addition to the boys collection, and it is on our Christmas shopping list!
I think that the trading card packs would make a fabulous little gift. They are ideal as a gift to pop in the post! Or maybe as a Secret Santa?
Do you have a Pokémon fan to shop for this Christmas?
You May Also Like
21/07/2019