Aquabeads Star Wars Play Set! – REVIEW
08/11/2016
Aquabeads Star Wars range has arrived! Like many children, my children love Star Wars, it really captures their imagination, so my 5-year-old was delighted when the Aquabeads Star Wars play set arrived for him to review.
Aquabeads provide a quiet, and clean creative activity for children. Unlike other craft activities, they just use the special beads and water! No glue, no paint, and no mess! They are ideal for over the festive season, when there's lots of excitement and everyone needs a quiet activity!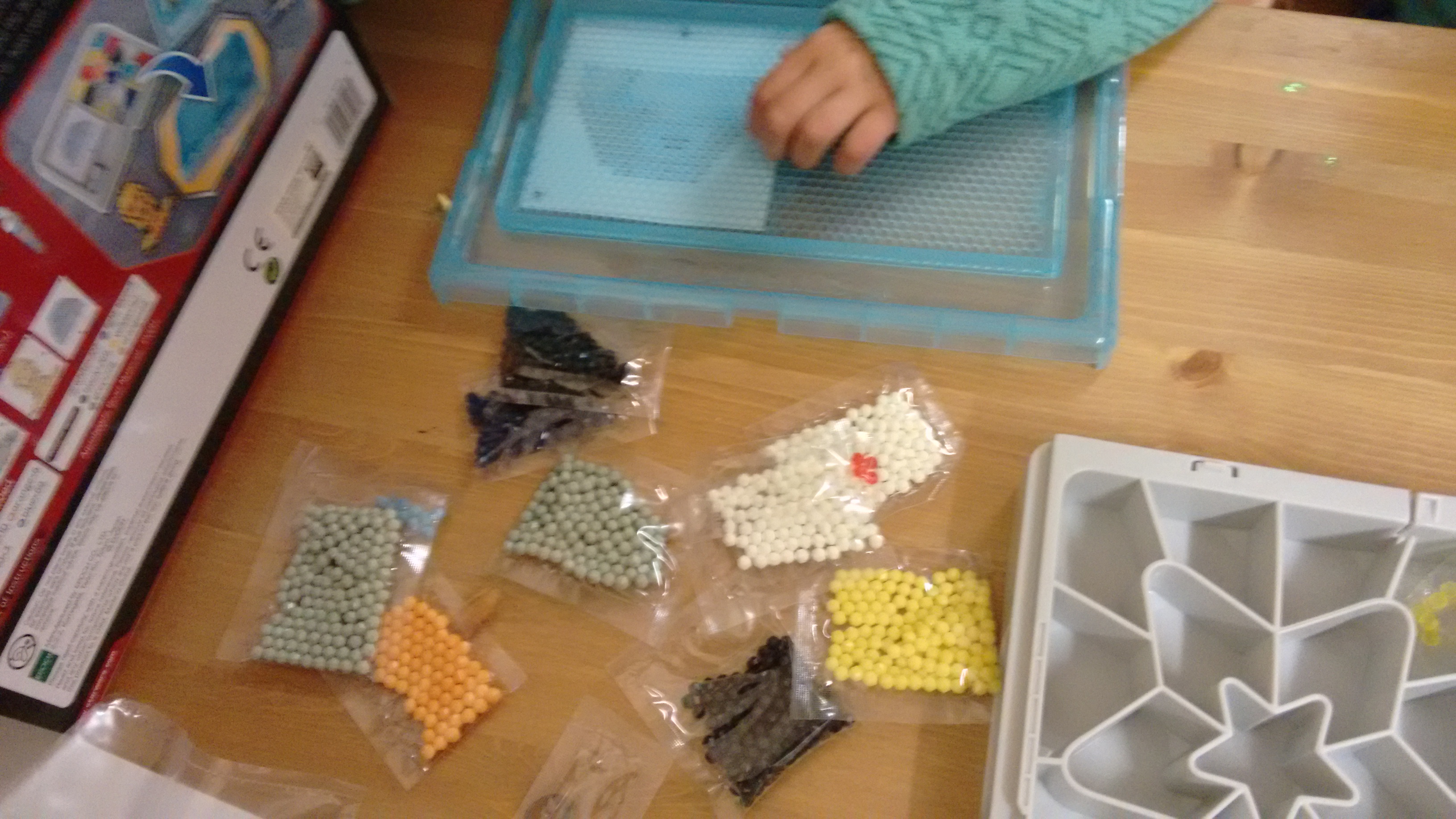 So, how do they work? It's as sample as colour match the beads to the colour on the Aquabeads plans, these slide into the back of the tray lid and are double-sided (each side has a different character on) and can be seen through the other side of the tray lid. The base of the tray provides a store for the beads, plans, and the water sprayer, and the lid fits securely on top when it is not being used – so no fear of spillages.
My 5 year old played with the set continually for almost 2 hours on the first play, he loved the fact he could do this "by himself" and enjoyed creating his favourite characters. His biggest complaint was that he didn't feel Darth Vader was at all accurate, and that he didn't like the water sprayer as it didn't spray very well.
My thoughts, on the Aquabeads Star Wars play set:
I love getting the children activities which involve them making something as I think it's a good process for them to go through. The Aquabeads set provides a great fine motor skill activity which kept my son interested and was easy to do. The negative from my perspective was that we did forget to mop up the excess water after spraying the designs and the beads stuck to the tray, which was silly on my part, but I hadn't realised that could happen. My son did find the hour waiting for the design to be "ready" annoying, so I'd recommend playing with the set either before bedtime – so the designs set over night, or just before you go out! I have to admit that it has been a great success, and as you can buy other Star Wars designs to add on to this set, he has put the Chewbacca one on his Christmas list!
The set has an RRP of £24.99 which I think is reasonably good value considering the amount of time which has been spent playing with it. You can buy the Star Wars Aquabead Playset from John Lewis.
Disclaimer: We were sent the item for the pupose of review.
You May Also Like
09/11/2020
17/09/2019
07/01/2020