V-Tech InnoTab Launch!
12/08/2011
I was lucky enough to be invited to the launch of V-Tech's new toy, the InnoTab hotly tipped as the must have Christmas gift for Children!  Held in central London close to Covent Garden,  we were greeted by a fabulous buffet, and treated to a short film on the history behind V-Tech prior to the unveiling!
Aimed at 4 – 9year olds, the InnoTab is chunkier than an Ipad, and designed to withstand being handled by small hands so it comes complete with rubberised edges! The 5″ touchscreen can be used either with the stylus (included) or simply by touching the screen. The InnoTab has enough pre-installed entertainment to keep a child happy for hours, with a variety of educational games (e.g. Alphabet pinball), an art studio, interactive globe, MP3 player, E-reader, calender, notepad..it really does have it all! There is also the capability to install a memory card so a child could have their favourite photos or videos on the device.
V-tech will also offer owners the opportunity to purchase applications or e-books from a new online store, which will enable the InnoTab to grow with a child! For those not keen on downloading, or who want specific animated characters they will also sell cartridges, these will have exclusive content which will not be available to download elsewhere! I'm certain Boo will be wanting the Cars2 pack!
A group of young testers showed us what they thought of  the InnoTab by demonstrating the various functions. They were very enthusiastic, and couldn't wait to show us all the things they had discovered while using it! A huge favourite appeared to the the art studio where they could create their own pictures in bright colours with a variety of effects to ignite imaginations! The reaction of the testers really did convince me that this will be a must have toy for Christmas 2011!
The InnoTab is available to pre-order and will be released in September 2011.
Disclaimer: I will be receiving a sample of the new InnoTab from V-Tech.
You May Also Like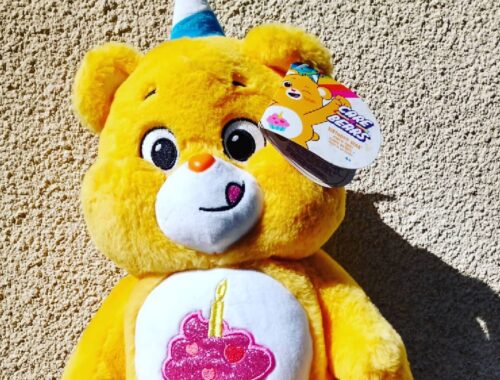 15/05/2021
20/06/2023
05/03/2019