Teething with skibz
30/12/2014
I am so tired that I am struggling to function today, I'm not going to lie to you, my day is fuelled with cake, chocolate and mugs of tea with a small basket of fruit to balance it out. I'm tired as Yo has been up most of the night dribbling, crying and clinging to me for comfort. Yo has been teething for a little while, and the night we spotted a solitary tooth start to poke through her gum was actually a huge relief! We were delighted as it is such a great milestone, and this is why she has been so horribly unsettled, though now she has two teeth and a third on the way combined with a cold, sleep feels some what a luxury, but she's worth it!
Sometime ago, we were sent a gorgeous organic skibz, a pretty pink colour and incredibly soft kind to skin organic cotton. Skibz look cool on baby, and mean that they don't end up with a soggy neck or soggy top, as the skibz absorbs dribble, milk or food mishaps if you're weaning! Bibs don't protect baby's neck, so while they work, aren't so effective and certainly don't feel or look as fabulous!
We've found Yo's Skibz bib really wonderful while she's teething. It's beautifully soft against her skin, and absorbs all the dribble! If you've not experienced teething yet, I will explain that you cannot begin to imagine the amount of dribble that one small person can produce, and Yo is worse than either of her two big brothers ever were!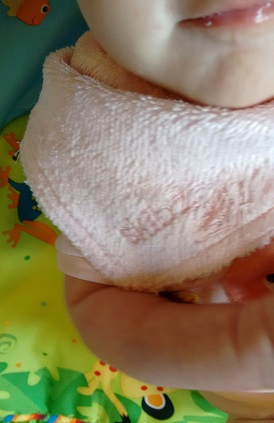 It must feel nice to Yo too, as I've noticed she rubs it against her cheeks! It washes well, and really has been invaluable as part of our teething essentials kit (or more bluntly..the stuff we take *everywhere* at the moment!).
Skibz are an award winning brand, offering a variety of funky patterns – whatever your baby's mood there's a skibz to suit! Skibz are more of an essential accessory than just a bib, and are stylish and soft enough to be worn all day – so perfect if you're at an event (e.g. wedding!) and don't want to have to change baby's outfit multiple times! You can buy direct, or they're available at John Lewis, Jo Jo Maman Bebe, or Amazon!
You May Also Like
11/04/2020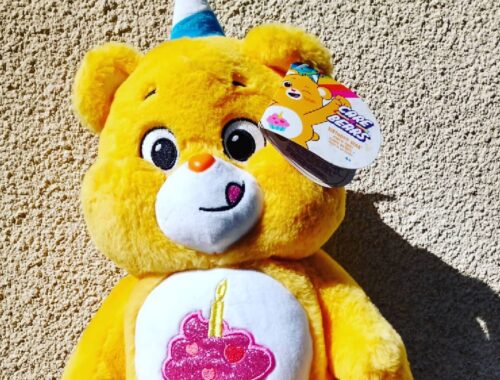 15/05/2021
18/09/2016