Lovedrobe Dress to impress
22/11/2016
Lovedrobe recently contacted me to ask if I'd be interested in trying one of their dresses. While I'm usually spotted in jeans, I adore dresses! Lovedrobe are a plus-size online shop, stocking sizes 16 – 32, offering a wide variety of fashionable styles.
Lovedrobe have a great variety of dresses, I found myself looking at their site for ages trying to decide which style to try! I  Eventually, I chose the Lace Contrast dress in Navy. It was quite hard to tell how it would fit from the website,  but I really liked the contrasting fabrics, so decided to try it.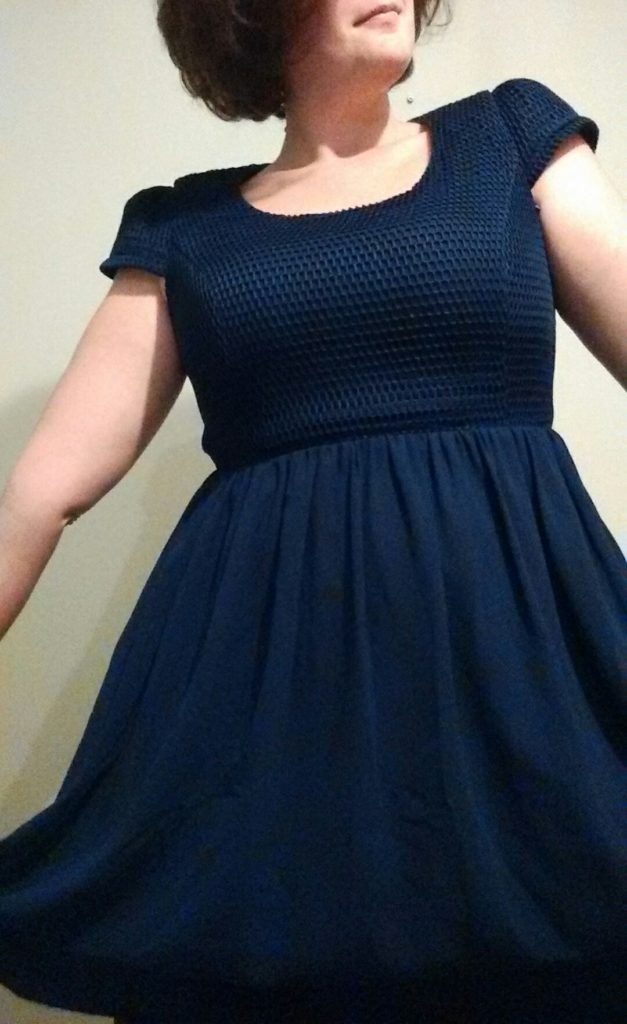 The top of the dress is a waffle crochet, and the cap sleeves create the impression of longer (slimmer!) arms. The top of the dress fits beautifully, and even makes me look as though I have a waist! There is a long zip at the back of the dress, making it easy to get in and out of. The zip is silver and there's been no attempt made to cover it up, it's part of the design, and I rather like it.
The skirt is the complete contrast to the structured top. It's floaty and covers a multitude of (my!) sins. The one concern I had, wasthat it may cling to all the wrong places, but actually the skirt of the dress has a double layer and it isn't clingy at all.
If you're looking for a dress which you can wear for all sorts of occasions I'd suggest the Lace Contrast dress. With a cardigan and ballet pumps it could easily take you to the office. Wear it with ankle boots and a leather jacket when you're visiting the cinema with friends. Or simply wear it with your highest heels to the Christmas Party! It's versatile, easy to look after and pretty hard to crease – great if like me you hate ironing!
I've never shopped with Lovedrobe before, but I really love the way their clothes have fitted my curves!  The dress is a size 16, and it fits beautifully. I've also tried a couple of tops from Lovedrobe which I'll be sharing in another post soon!
Disclaimer: I was sent this item for the purpose of an honest review.
You May Also Like
28/03/2021
13/05/2019
20/06/2023