Last Minute Ethical Gifts Under £30!
18/12/2016
With a week until Christmas, there's still time to grab some great Ethically produced Christmas gifts! I'm sharing my favourite ethical gifts under £30, which if you hurry can still be delivered in time for Christmas.
The Chocoholic
You can't have Christmas without Chocolate in our house! A very dear friend introduced me to The Raw Chocolate company, they make Vegan chocolate, most of which is organic and fair trade too. Top of the list to try this Christmas is their award-winning Chocolate Almonds.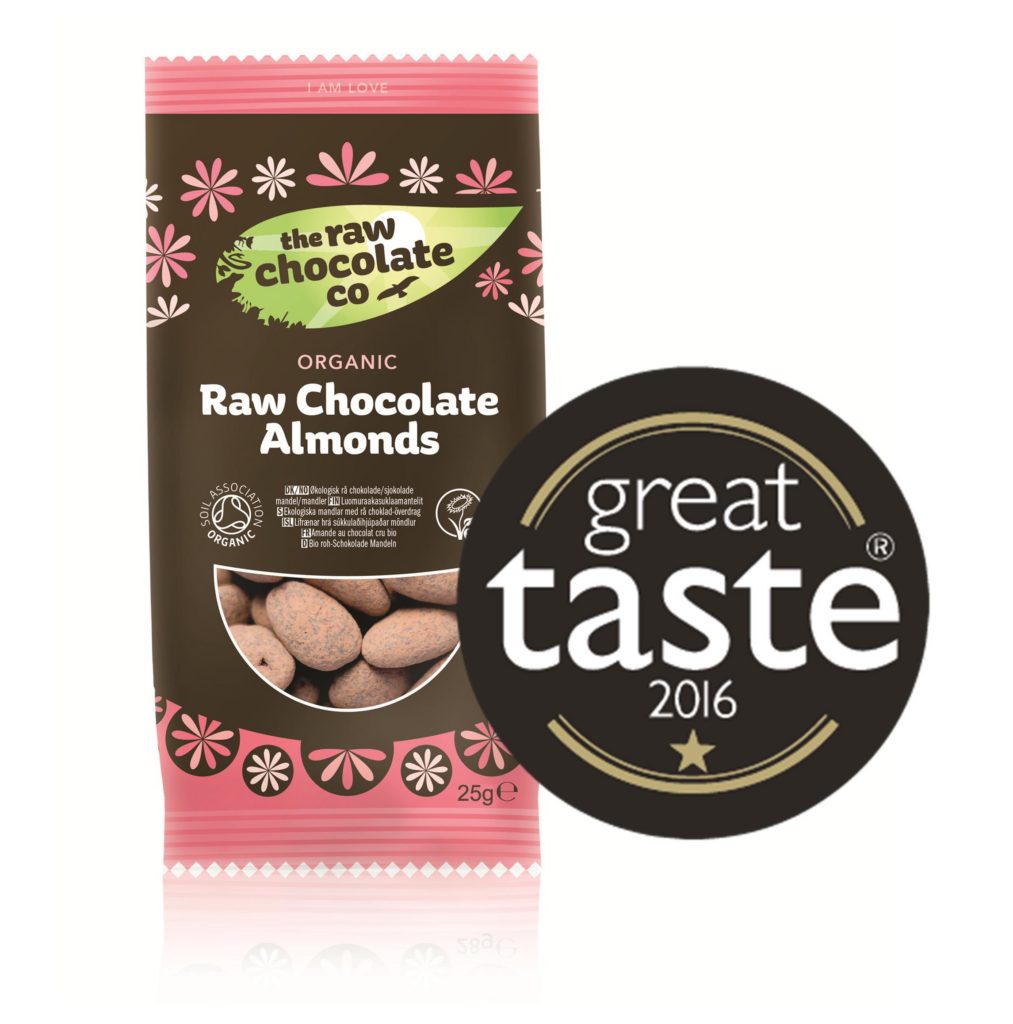 The Beauty Queen
Green People are a brand I really love, I've used their products for a few years and I won't use anyone elses sun cream on my children's skin. Their products are really kind to skin, and I find their make-up is brilliant on my sensitive skin! On my "to try products for 2017 is their mascara which a friend raves about, but I've not got round to trying. Green People this year have a range of organic stocking fillers in beautiful Butterfly packaging.
The sale of each will give a donation to the Butterfly Conservation, which helps protect British Butterflies. These are great little gifts, priced under £10. There is no excessive packaging, the outer cardboard can go straight in the recycling. I love the indulge night cream one in particular, as over Christmas I find my skin care routine can get a little erratic! This little gift is ideal to remind me to indulge my skin before bedtime!
Green People products contain no nasty chemicals. Their products are Organic and they pride themselves on using Fair trade ingredients. They donate 10% of their NET Profit to charitable causes.
The Star wars Fan
One of my favourite brands is Po-Zu, their shoes are seriously comfortable! What has this got to do with Star Wars I hear you cry? Well.. I spotted this:
Remember how delighted we were to announce the launch of our Co-Branded #STARWARS ™ / #POZU footwear collection? 👉🏻 https://t.co/POlGvdm7wH pic.twitter.com/TlOOz82lch

— Po-Zu Shoes (@Po_Zu) December 17, 2016
They're not out until next year, and are rather over the £30 budget BUT.. Po-Zu sell gift cards! Yes, I may have asked everyone I know for a Po-Zu gift card this year! I already own a pair of Piper Boots, but not the Star wars ones! I can say that they are the most comfortable boots I've ever owned!
The New Parents
Sophie la girafe skincare makes a lovely gift for a new baby! New parents often find themselves overwhelmed with "Baby's first Christmas" gifts. Sophie la girafe skincare is ECO certified, and Vegan too. The Sophie la girafe starter kit is priced around £15, and contains small sizes of each product! My personal favourites from the range are the Body Lotion and the SOS cream, both are winter essentials in our household – both for children and me too!
Your BFF!
Cashmere fingerless gloves upcycled from old cashmere jumpers, they're as fabulous as they sound! These are a go to gift for that friend who hasn't quite got the idea that ethical and sustainable gifts are fabulous! I adore the fact that each pair is slightly different!
Available at Nomads Clothing, along with many other gorgeous gift ideas.
The Bag lover..
Scarfanista sell a cute fairtrade bag with a butterfly design, it's a practical style which would be lovely for Spring! I own a small over shoulder bag from the same range, and it is very sturdy! I say sturdy as it has been overloaded, over loved and generally over used but still looks as good as it did when it first arrived in my wardrobe!
Remember, that for a really Green Christmas, less is best! Buy gifts with care, and choose things people will love. Merry Christmas!
You May Also Like
17/09/2018
28/08/2018