Geomag – Classic Glitter review
25/09/2023
We received a Geomag Classic Glitter 60 piece set to review. I love STEM toys, combining learning with play – is really the best way to learn! Made using 100% recycled plastic – Geomag is a great environmentally friendly choice.
Geomag has been making magnetic construction toys since 1998, and their range has grown to also include a range of mechanics sets too!
Geomag Glitter – what did we think?
Yo is 9, and was very excited to try out the Classic Glitter 60 piece set. While her favourite colour is blue, she is very drawn to anything glittery! The outer box is quite big compared to the contents. Yo was initially perplexed at the set being "small" – while I was delighted that it would be easy to store! This Geomag set comes with three small glittery storage boxes. These help to keep the set safe and tidy – but also are ideal for taking on holiday or just to a friend's house! I really liked the fact the storage boxes are glittery – it makes them fun!
Initially Yo started by building the designs which come with the instructions. These range from simple shapes to more complicated designs. She then rapidly moved on to creating her own structures.
Geomag – to buy or not to buy?
Geomag are a great activity for quiet play, Yo will sit and build for a long time. They are also great for building together. We have spent time talking about how magnets work, and building creative shapes.
N is 5, and is very intrigued by Geomag. Being a little younger he finds the set quite magical! He is able to build the easier structures alone. However, this is definitely a set I would build with him rather than leaving him to play with alone.
Would we recommend Geomag? Yes absolutely! I think it is a great value set, with lots of play value. We will definitely be buying more sets to build onto this one!
You May Also Like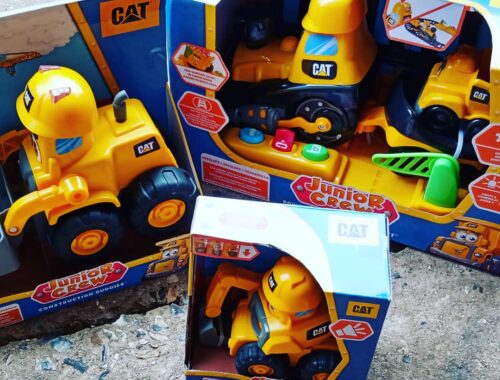 21/09/2020