Carrom Set from Garden Games – Review
27/10/2016
Carrom, is a game which is thought to originate from the Indian Subcontinent. Described as Billiards without cues, Carrom is great fun for families, or friends! I hadn't actually heard of Carrom until I was contacted by Garden Games, to try out their fabulous Carrom Set, and we agreed to give it a go.
Learning to play Carrom, this took us a little while to grasp what we needed to do. I did need to read the guide which comes with the Carrom set a number of times to understand the rules! To start playing you need 9 black counters, 9 white counters, a red "Queen", and your striker. Carrom powder helps make the counters slide much better and the game faster, but be warned it gets hugely competitive especially if you are playing in doubles..!
The likeness to billiards was soon identified by Mr G, who used this to his advantage and began to win every game, much to my frustration and I confess to going rogue..which did me no favours in my efforts to gain glory! The boys are better natured at playing than I am, but do get very competitive and the squeals of victory when they pot a counter can be heard throughout the house.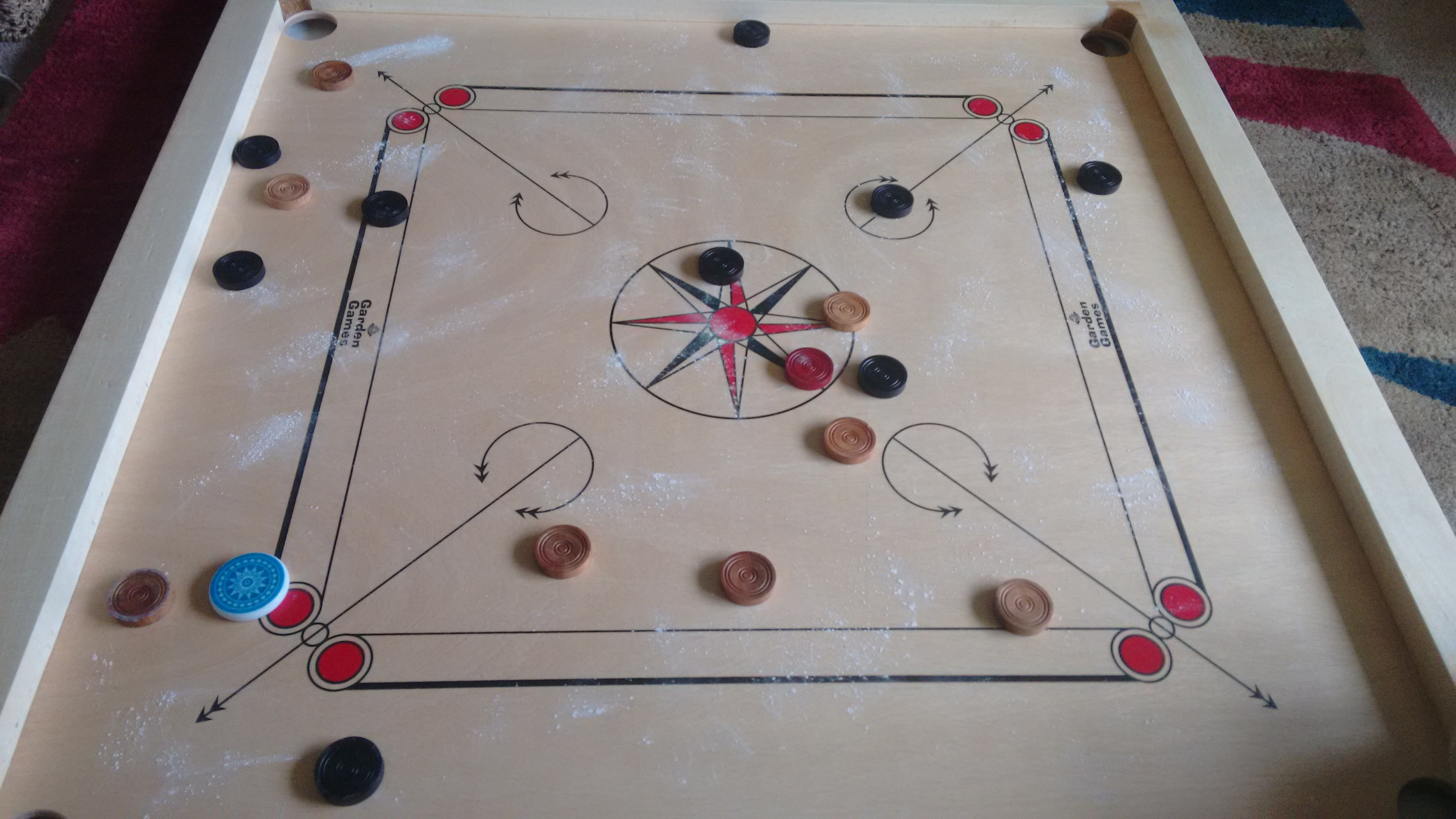 The Carrom Set from Garden Games is wonderful, it is very sturdy, and the pockets are deep enough for a couple of counters, but still allow the board to stay flat on the floor or a table. It is quite a big board, 84cm x 84cm, but can easily be stowed behind the sofa when you're not playing. Carrom is a great family game, and I can see it being played lots over Christmas, learning to play does take a little time, but it is great fun and we've all been enjoying playing doubles games!
The Carrom set is available currently for £47.00.
Disclaimer: We received the Carrom set in return for an honest review.
You May Also Like
21/06/2016
08/10/2019
20/06/2023