5 Halloween Books for Pre-Schoolers
10/10/2019
Tomorrow we are off for our weekly library visit. I love owning books, but I also love visiting the library. It is a place to go on a wet afternoon, great with a toddler in tow, and it provides the choice of so many books! Our little library has quite a limited collection, but they are always willing to order books in – although I confess that we don't often use that service!
I digress, as it's almost Halloween, I have decided that we should choose some super spooky books to read! So, I'm sharing some of our favourite Halloween appropriate books for Pre-Schoolers with you;
Winnie the Witch – Winne and Wilbur Written by: Valerie Thomas
We love Winnie the Witch! They are great fun to read, and beautifully illustrated! Winnie and Wilbur is hilariously funny – my 5 year-old is highly amused when Winnie keeps tripping over Wilbur!
Lydia Lou – Written By: Julia Donaldson
By the author of the Gruffalo, a Ghost tries to wake up Lydia Lou by making lots of noise with the help of animal friends. It's a really funny story, and we usually find we get a bit loud when reading it – you won't be able to resist making the sounds!
Funny Bones By:
Allan Ahlberg

 and 

Janet Ahlberg

When I was little this was one of my favourite stories! Yet, I've not read it to my younger two children as yet… So, we are going to get one of the series out from the library so I can re-live reading about the skeleton family!
Yuck! That's not a monster! By; Angela McAllister 
and 
Alison Edgson
Can a Monster be pink and fluffy? Well, that's the question this family of little monsters are asking! This is a lovely tale, about how we're all different. I think monsters are appropriate for Halloween, and it is such a lovely story I couldn't miss it off the list!
Room on the broom – By Julia Donaldson
No Halloween reading list would be complete without Room on the Broom! The marvellous witch who tries to give everyone a lift on her broom stick. Will they all fit? What will happen? It's a lovely adventure which my daughter is fascinated with every time we read!
You May Also Like
09/11/2020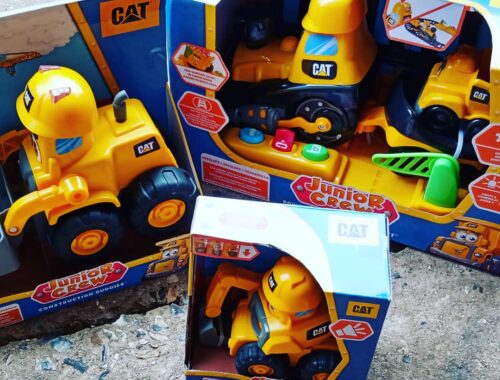 21/09/2020
13/06/2017