The Top 5 benefits of keeping active during pregnancy
20/09/2017
There are multiple reasons why you should try your best to remain active during your pregnancy. It may be a time in your life when it will feel harder than ever to face the gym, but there are plenty of enjoyable activities that you can partake in to keep yourself moving.
Overly strenuous workouts in the gym are generally not advised for pregnant women. Activities such as walking, water-based workouts, and prenatal yoga are highly recommended for mums-to-be for general fitness and strength. Some health authorities and individual midwives may offer classes such as aquanatal, which involves gentle stretching and side to side movements which can actually have a positive effect on the baby and the expectant mother. If you suffer from incontinence during pregnancy, pelvic floor exercises are helpful or you can visit Hartmann Direct for a range of incontinence products.
Here's a list of the top 5 reasons why you should think about starting to exercise in your pregnancy, and how it will benefit both you and the baby when born:
You'll be much less likely to put on weight during your pregnancy.
Many women tend to put on a significant amount of weight quite rapidly during their pregnancy. Though this is natural, it can be extremely difficult to lose. Dieting is not an option when pregnant, though you should focus on eating only healthy and nutritious food. By exercising whilst pregnant you can try and keep the weight down while remaining healthy. Once you've had the baby you'll quickly find that you no longer have the time to exercise!
It can make your labour a little easier if you're in better shape.
Remaining active and fit helps give you more strength for the actual delivery itself. The physical activity builds up your endurance and can make you more tolerant to pain during the labour period.
There are no guarantees of this, but your labour could also be slightly shorter if you are fitter. A study was done to show that those women who had exercised throughout their pregnancy went through a labour of about 4 hours and 24 minutes as opposed to more sedentary moms-to-be. They experienced active labour of an average of 6 hours and 22 minutes.
Exercising during your pregnancy can have a significant effect on your mood and energy levels.
More active pregnant women have reported that their general mood throughout this period was overall better than non-active pregnant women have reported theirs to be. You'll also be less at risk of suffering from prenatal depression, as exercise can have such an uplifting effect and is known to be good for mental health
The physical activity will also help keep your energy levels up throughout your pregnancy which will help you cope better with the tiring demands of new motherhood when the baby arrives. Energy levels are revived and refreshed even if you just embark on a short walk. Being outside will further energise you, as will being close to nature.
You also learn to relax if you decide to pick an activity such as prenatal yoga, which also has a positive impact on your mood. Learning to remain chilled can be helpful for when it's time for the actual labour.
Exercising frequently can help new moms-to-be with the common issue of swelling.
This is especially true if you decide to partake in water-based activities. These can help to provide relief from the swelling that you can get in the ankles and feet during your pregnancy.
For those who are finding their legs are swollen, the good news is that exercise improves your blood flow. This can help reduce leg swelling considerably.
There are also a multitude of potential benefits for your baby if you remain active while pregnant.
Babies are likely to be born with less excess fat if you exercise more, which is better for their health in the long term.
Various studies have been conducted on the positive benefits that your fitness levels can have your babies once born. The studies have found that they could include your child becoming more athletic, smarter, and having a better memory. So, it's best for your baby to get moving!
Hartmann Direct offers an extensive range of incontinence products and supplies, in different absorbencies and sizes. Find out more online or call 0800 028 9470.
Disclaimer: Guest Post in collaboration with Hartmann Direct
You May Also Like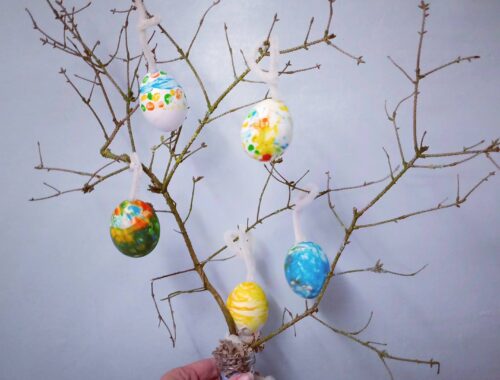 24/03/2021