Rockabilly Kids – Toothbrush fun!
04/09/2014
Tooth brushing while an essential part of our daily morning and bedtime routine, is not always without problems! From the refusals to actually brush to the tears when the brushes fall on the floor.. I often feel as though I am replacing brushes on a weekly basis! Rockabilly Kids are brushes which are cleverly designed so they stand up all on their own, and try as you might to knock them over..they just bounce right back up! No more worrying about trying to find a toothbrush stand or children laying them down somewhere, they're designed to be as hygienic as possible and look  funky too!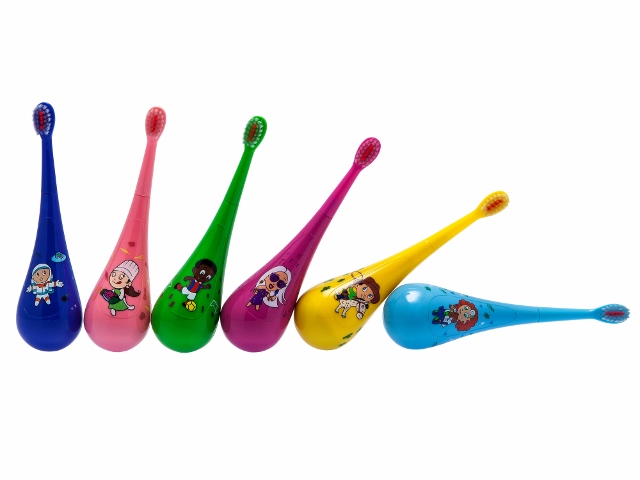 The brushes are in a variety of colours and each have a picture of a different character on them, my 3 yr old instantly announced he'd like the "green footballer one!" and when it arrived he was delighted!
The brush comes with replacement heads, so you can avoid having to buy a new brush for a whole 12 months and it also makes the RRP of £7.00 quite a bargain! E found the Rockabilly brush was easy for him to hold and he loved trying to knock the brush over and watching it pop straight back up, suddenly brush time had a new fun element to it!
The Rockabilly brush has made tooth brushing time fun, it's a clever design and is an economical brush too! Aimed at children aged 3-7 the brush is huge hit with my 3 year old and my 6 year old has requested one for his next toothbrush too – so they've clearly made a great impression on both boys! Rockabilly kids brushes are available from several great stores including Boots, Selfridges, Jojo Maman Bebe.
You May Also Like
18/03/2020