My Winter Skin Must Haves from Green People!
15/11/2011
A little while ago I spoke to the lovely ladies at Green People, about Boo suffering from red dry cheeks all of last winter and my concern that it might happen again. His skin is quite sensitive, and over the summer he'd had a nasty reaction to a 'sensitive' children's face cream, so I've been cautious finding a new cream for him.
Green People suggested I tried their Mum & Baby Rescue Balm. The Mum & Baby Rescue Balm is fragrance free and suitable for use on dry skin, nipples and perineum so it is ideal for all stages of pregnancy and child!



It is a really rich balm, so even a tiny bit goes a long way. Containing loads of natural organic ingredients it really is like great food for your skin. I've been using it on Boo's skin before bed and his face looks less red and certainly more moisturised! I have to confess, I have also been using the balm on my lips, hands, knees oh and on baby's bum! While it might be too greasy for some to use as a multi-purpose balm, for anyone who suffers with very dry skin like me it is super!


I have always wanted to wear lipstick which would make a big statement, shouting confidence, but every time I wear lipstick I end up looking more like a clown as my lips swell and become very uncomfortable. When you're on your way out for a night out, believe me, this is not a good look! I have tried so many times to find a solution, but had never even considered an organic lipstick! I tried the Eco Lipstick in cherry, I was assured it wasn't as red as it sounded and can confirm it is actually a superb colour, it is more burgundy than 'red' with quite a warm shimmer and it really suits my colouring!
When I applied it, I instantly noticed my lips tingling and my heart sunk thinking that I was about to suffer the same problems as normal, however I was mistaken. The tingling came from the minty flavour in the lipstick, which I found really nice and subtle – much nicer than the 'taste' of other lipsticks. It was almost as though I was applying just a lip balm! My lips felt very moisturised, and the colour applied evenly and stayed put! I am definitely going to stick with Green Peoples organic lipstick!


I'd like to Congratulate Green People as their No Scent Baby Oil organic and fairly traded, has just been awarded 'Best Organic' Baby Oil and the prestigious Editiors choice in the TIPS awards.




Disclaimer: I was sent the Mum & Baby Rescue Balm and Eco Lipstick to review, but all thoughts are my own unbiased opinions based on my experience using the products for the last few weeks. Many Thanks again to Green People for allowing me to try the products.
You May Also Like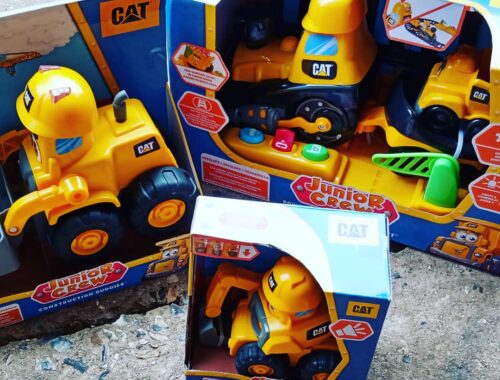 21/09/2020
28/03/2021
19/07/2021