Floating our way through retirement.
15/04/2013
At the weekend we held a film night thanks to Age UK, the aim of the evening was to think about how much we'd thought about Travel and contents insurance, which I have to confess is something I hadn't thought of at all until now! We were sent a DVD and a takeaway voucher to fuel our discussions!





We sat down to watch the film UP, which in my mind is the perfect retirement adventure – fulfilling a childhood dream is in my mind the perfect adventure, and even better when you then discover you can start a whole NEW adventure! We were asked to think about the following questions, I've answered them honestly and included extracts from friends to!
· What is your best "family holiday" memory?
My favourite holiday memory has to be running along a sandy beach my feet almost being burnt under the hot sand to get an ice cream from the ice cream hut on the edge of the beach. It was always my Dad who'd take me to get the ice cream, and they used to use fresh fruit to make the ice cream more or less in front of you!

· When was the last time you spend quality time with your parents/grandparents?
My Grandparents died when I was very young, so I try to make sure my children get plenty of time with their grandparents – at least once a week. I would spend a lot more time with my parents if I could, I think I'm still a Daddy's girl at heart and love sitting putting the world to rights with him. Mr G visits his family once a week for a cup of tea and a chat. The girls also make time for spending time with their parents and Grandparents too – what a nice lot we are!
· Are you aware of the benefits and help that Age UK can provide to families who travel with family members over 60?
Honestly, we were all a bit clueless about travel insurance for over 60's, we were hopeful of what might be covered but had no idea! I was interested to read that pre-existing medical conditions can often be covered, and that Age UK cover children under 18 travelling on this policy for free (see the t&c's)

· Have you thought where would you like to spend your last days of retirement? Anywhere exotic?
My friend Ani wants to live a rebellious life, no where exotic but doing all the things you might expect an out of control teenager to be doing (so I have been warned I may be expected to recover her and her mobility scooter from the police station..) Claire suggested she'd like a more exotic lifestyle and would be touring Vietnam for as long as her legs were able! Mr G and I have plans to spend our time on a barge getting away from it all somewhere on a canal but still with the home comforts of a good cup of tea! This barge in Birmingham inspired us!
A Barge in Birmingham
· When was the last time you visit your parents' house?

Happily we could all answer that we had been to visit our parents' within the last week or two.
· How much do you know about home insurance for people over 60?

I personally assumed it would be the same as anyone else it's not something most of us had discussed with our parents or grandparents so it was interesting to discuss any potential issues. My friend Ani suggested that perhaps premiums were more expensive, due to having specialist mobility equipment?
If you are as clueless as us on these important matters, have a read up on Age UK, and why not let me know what you're planning to do in your retirement years?



You May Also Like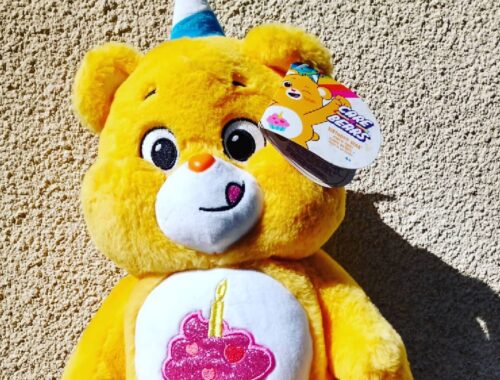 15/05/2021
25/03/2021
06/03/2020