Aquabeads – CARS 3 Playset Review
26/08/2017
---
Cars 3 has been eagerly anticipated by our family since the first hint of it being released. My children (and I!) have a real soft spot for Lightening McQueen and all his friends in Radiator Springs! So when we saw that Aquabeads had created some fabulous Cars 3 sets, we knew it would be the perfect rainy day summer holiday activity!
This Aquabeads is slightly different to previous sets, firstly it includes a scraper to remove beads from the board easily. Secondly the creations are made in two layers so they have a 3D appearance.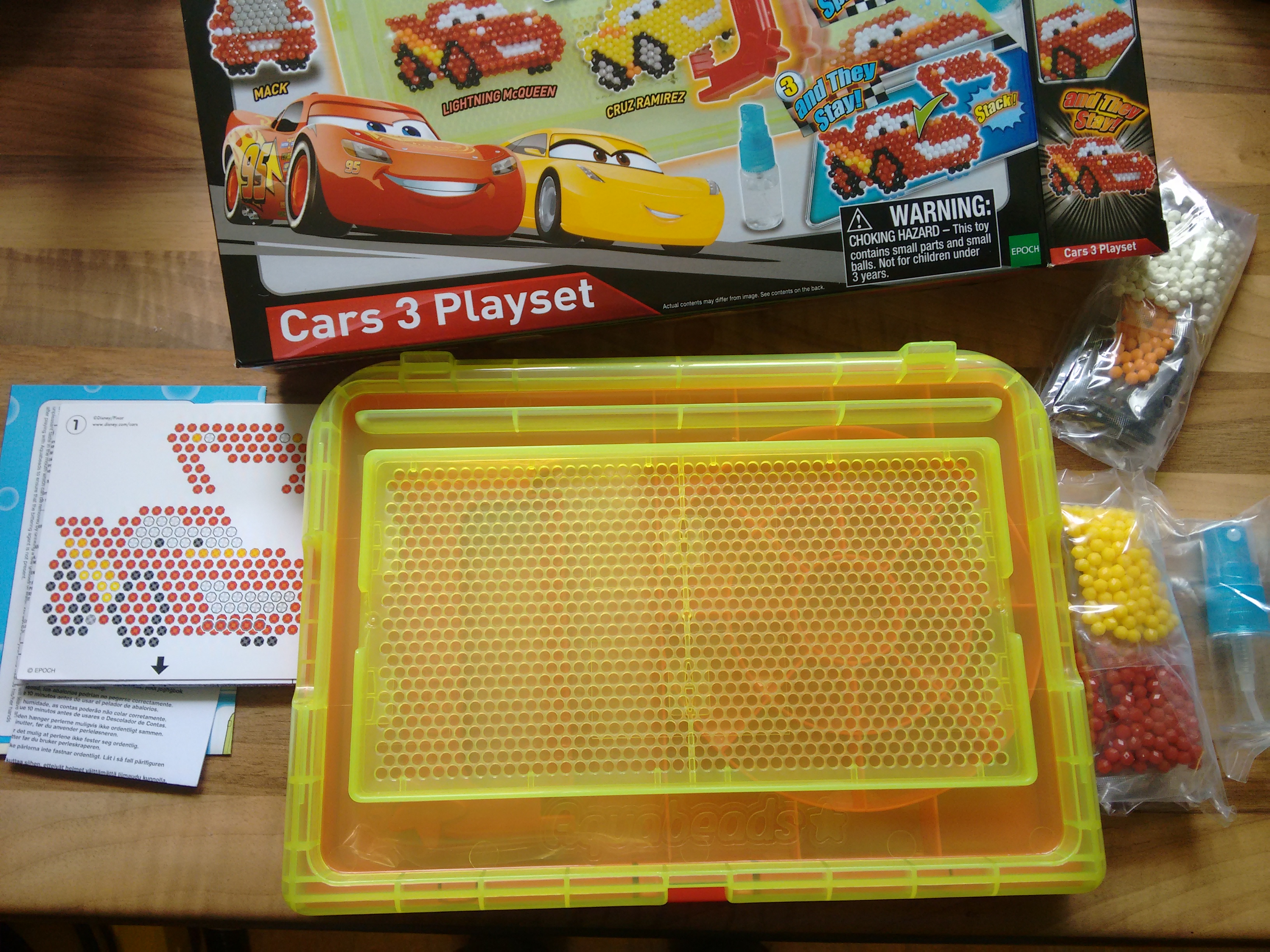 The play set has everything children need to get started. With instructions and Aquabeads to make four Cars characters. The first job is to open all the packets of beads and put them into a compartment in the storage tray. My 6 year old enjoyed this as he felt he was in charge of the set!
The boys loved making the characters, carefully and quietly making them! Once they had finished the initial shape, they had to make a second part which is to layer on top.
The CARS 3 play set features a new scraper which aids removal of the Aquabeads shape from the board. The boys found this really helpful and we didn't have to worry about the shapes breaking as they lifted them off the board.
We did struggle with attaching the two parts of the Aquabeads. Though the end result was pretty effective. My 6 year old struggled to master attaching the two sections and quickly got annoyed. This is something to be aware of if your child gets frustrated easily!
Aquabeads make a great craft activity either to do at home, or even while on holiday. We have taken them on holiday with us before as they are such a low mess activity which fill a rainy hour or two.
Disclaimer; we received this product in return for an honest review.
You May Also Like
05/03/2019
17/10/2016
20/08/2019